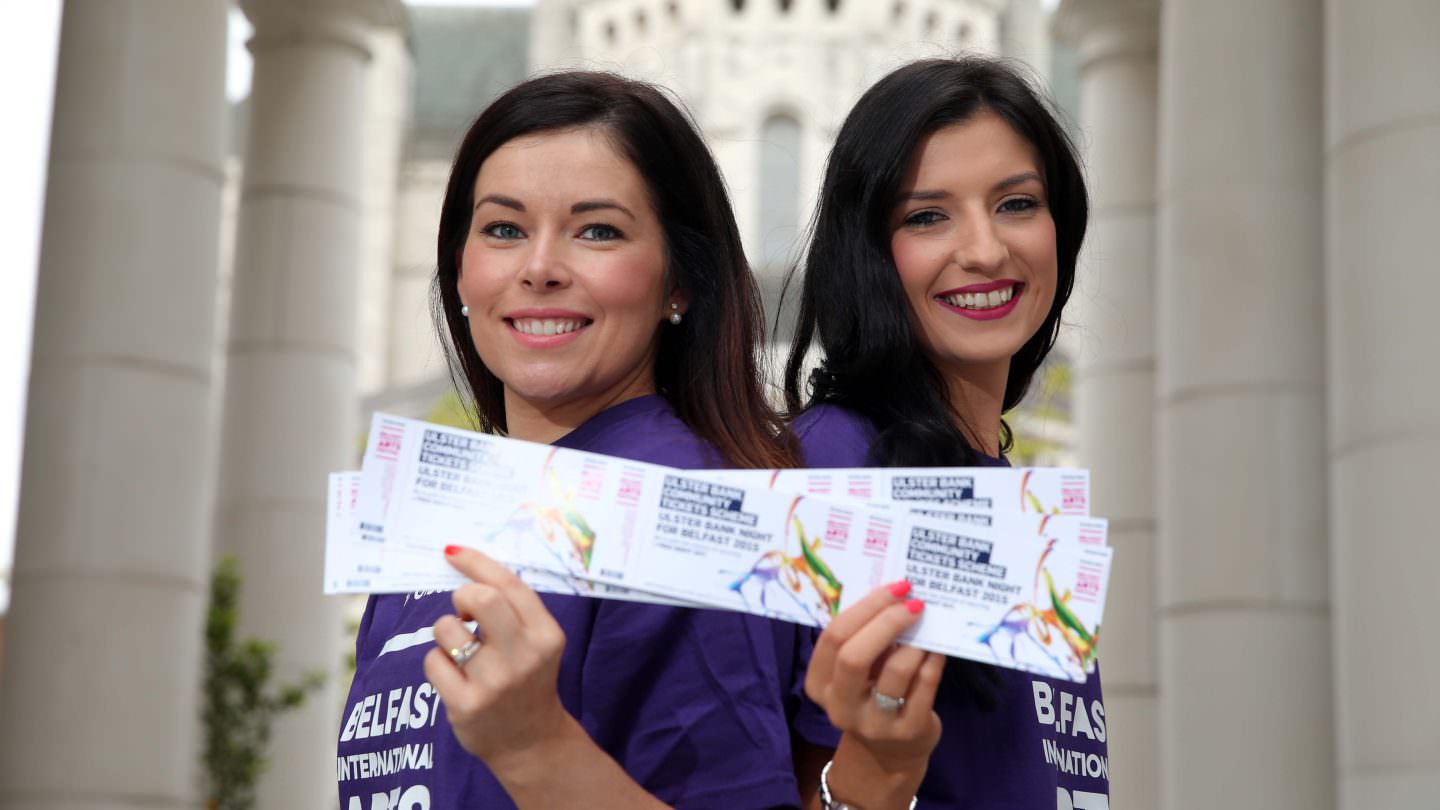 Ulster Bank Free Ticket Schemes
Community Ticket & Night for Belfast schemes to help increase access to the arts.
Hundreds of free tickets for this year's Ulster Bank Belfast International Arts Festival are being offered to the public as part of two initiatives from the event's headline sponsor.
Ulster Bank's Community Ticket and Night for Belfast schemes will, respectively, make 200 tickets available to community groups across Northern Ireland and 300 tickets available to the general public.
Richard Donnan, Managing Director Retail Banking and CIB & SME NI, Ulster Bank, says:
Our aim is to provide as many people as possible with access to the arts, and we're very confident that once they've had a taste of the great acts performing in the festival, they'll want to come back for more. We would strongly encourage community groups and the general public to take advantage of the opportunity to see what promises to be some exciting and inspiring performances.
Richard Wakely, Director of the Ulster Bank Belfast International Arts Festival, added:
Accessibility and inclusivity are at the very core of Festival's values and we applaud Ulster Bank, for providing fantastic schemes that enable people to be part of some truly international and world class Festival events.
The free tickets can be applied for by registering on the festival website www.belfastinternationalartsfestival.com before the closing date of October 2.
The 200 free tickets for community groups are available across four of the Festival's highlight performances: The Kitchen (Grand Opera House), Hallo (Downstairs at the MAC), Georgie Fame in Concert (Black Box), and Nicholas McCarthy (First Presbyterian Church, Rosemary Street). Apply Now
The 300 public tickets are available for The Kitchen (Grand Opera House), a theatrical experience that serves up a ritual fusion of sight, sound, smell and taste all the way from South India. Please apply by clicking here.