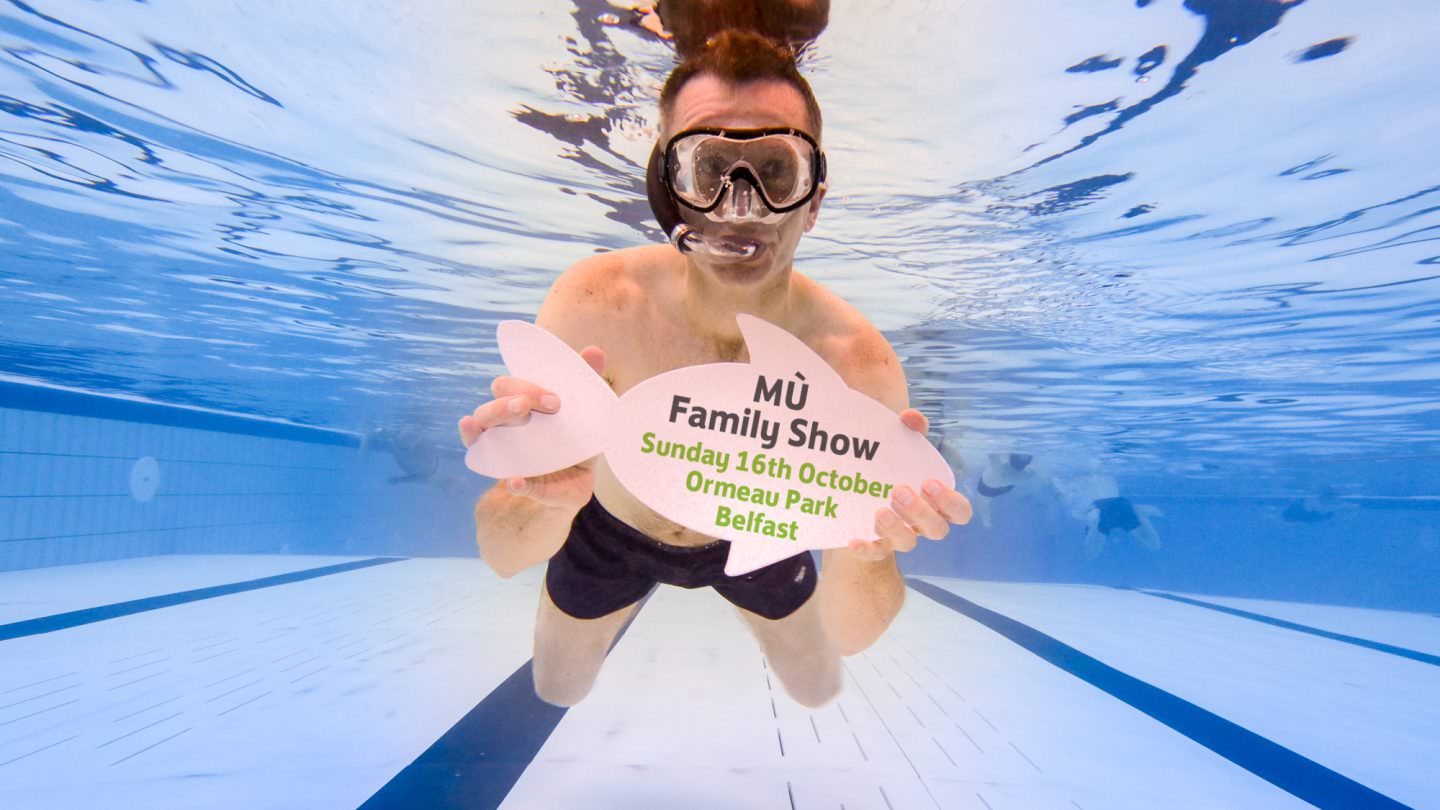 Lord Mayor Dives in for Festival Family show!
Yes – it's the Lord Mayor of Belfast, Brian Kingston!  He's getting ready for the Ulster Bank Belfast International Arts Festival's underwater-themed family spectacular show, Mù on 16 October, hosted by Belfast City Council in Ormeau Park.
The show from French producers Transe Express, will feature a cast of colourfully-costumed acrobatic sea creatures, suspended from a huge telescopic crane, with lights, sound, music and special effects.  Tickets have just been released for this free event but must be booked in advance.
Please note venue change from printed brochure. Very limited tickets.