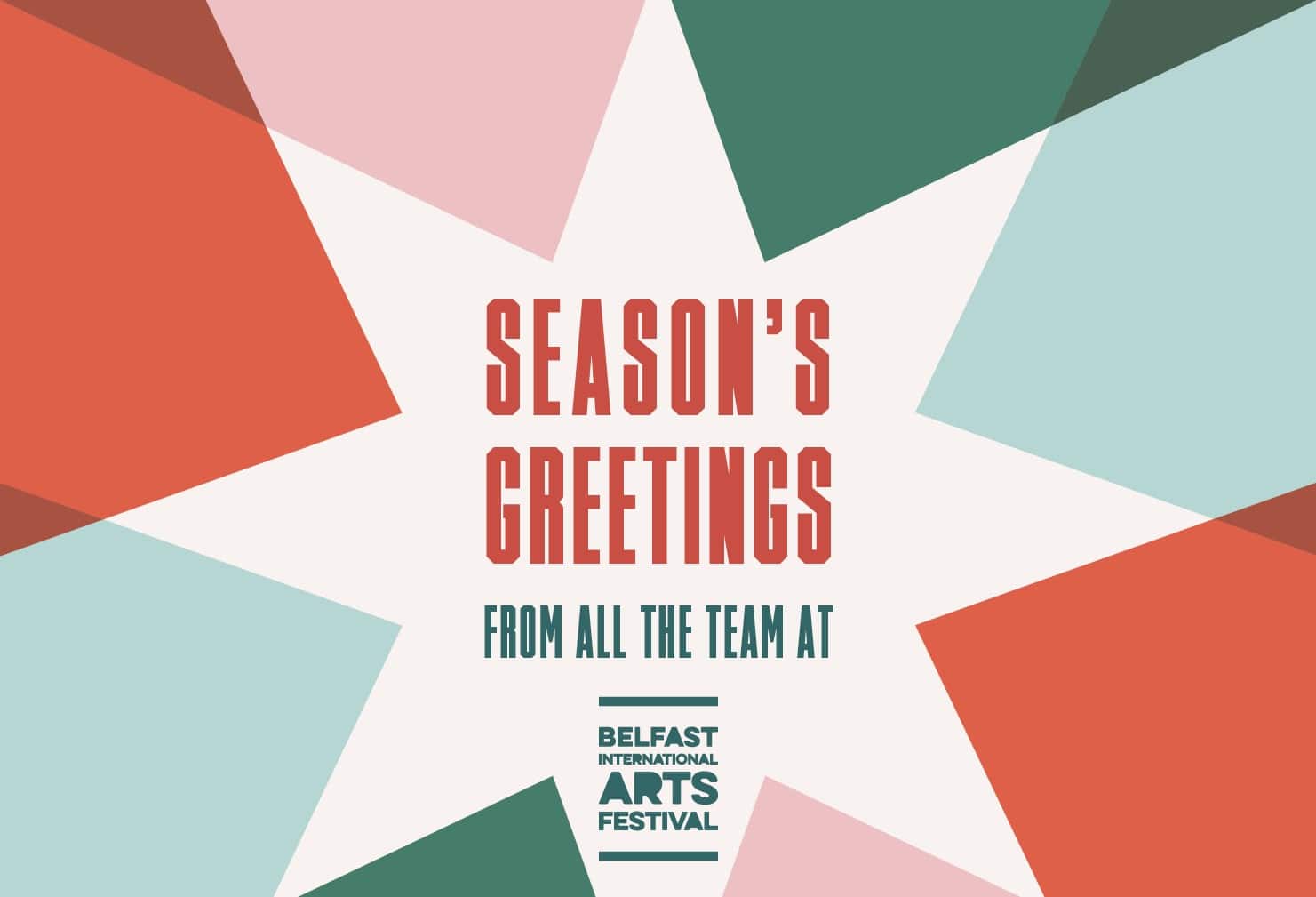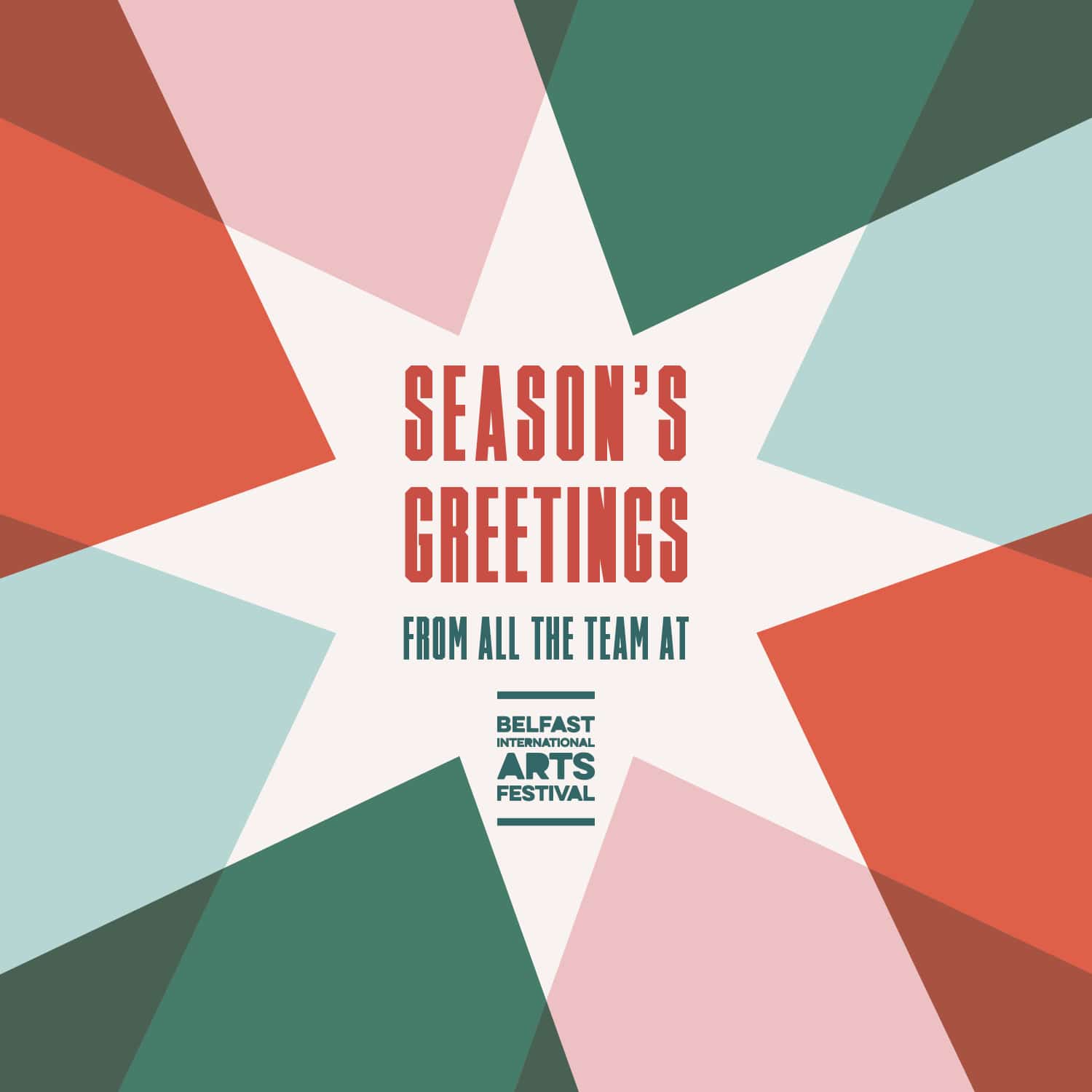 We hope you and your loved ones are well. A huge thank you to our audiences for making this year a memorable one. Thanks to all who made a donation, booked tickets, and joined us online. Season's greetings to one and all, and best wishes for 2021!
This year's unique edition of Belfast International Arts Festival was made possible thanks to our principal funder, the Arts Council of Northern Ireland and to Belfast City Council, Department for Communities, British Council, the Government of Ireland's Department of Foreign Affairs, Tourism NI and a range of project funders and sponsors, including Belfast Harbour.
We are forever grateful to the wonderful artists, companies, authors, speakers and programme partners who made BIAF20 a reality. We applaud you!
Save the dates for Belfast International Arts Festival – 13 October – 2 November 2021.
Christmas Holidays:
The office will be closed from Monday 21 December and reopen on Monday 4 January 2021.
Happy Holidays!
---
News
FestivalUK2022 Shortlist
We are delighted to be one of 30 creative teams shortlisted in the #FestivalUK2022 R&D Project.
The creative team includes:
Belfast International Arts Festival – Oona Doherty, Eileen McClory, Richard Wakely
Amanda Coogan
Kwame Daniels
Digital Catapult NI – Nigel McAlpine
Conor Mitchell
Northern Ireland Science Festival – Chris McCreery
W5 – Judith Harvey, Adrian Lutton
Hannah Peel
Read more about FestivalUK2022
---
Digital Access
Disability Arts Online assistant editor Joe Turnbull recently spoke to several members of our team about how we approached digital access this year.
Read More
Thanks to support from Halifax Foundation for Northern Ireland, we were able to offer a number of audio-described and captioned events. Catch up now on BIAF YouTube channel.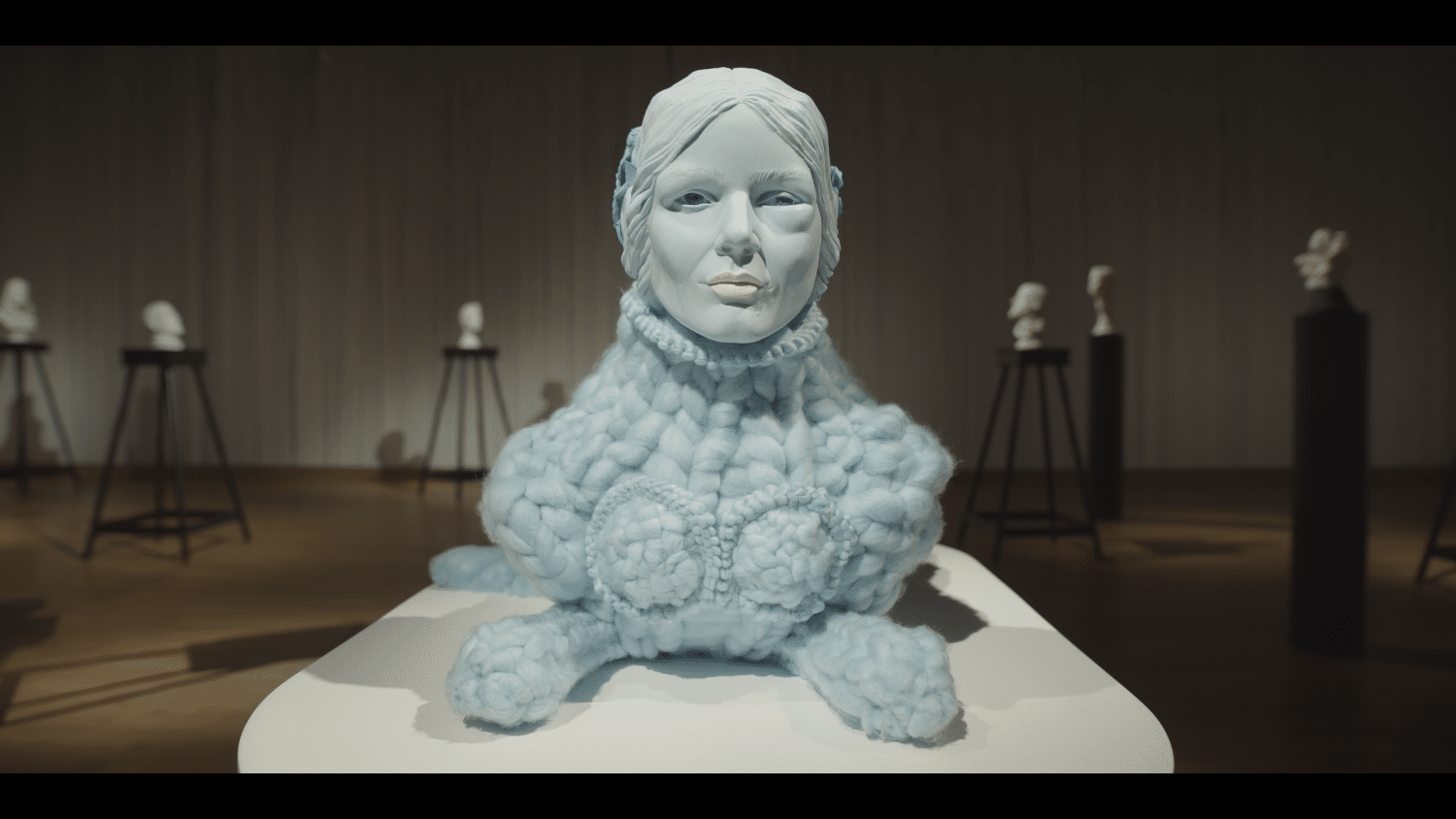 Sestina Music have generously agreed to allow an extended broadcast of the audio-described versions of Madrigals at the Museum Books 1 & 2, which contain footage from Ursula Burke's exhibition (pictured above), and these are available up to 8 January 2021. For those not familiar with the term, audio description provides verbal commentary on visual cues and elements.
Several of our Talks & Ideas events are closed captioned, enabling access for D/deaf, hard of hearing audience members and those who may not have English as a first language.
The 5 professionally captioned talks are:
Bryan Washington and Paul Mendez
Helen Lewis
Sebastian Barry and Sarah Moss
Stuart Maconie
Patrick Freyne
A special thank you to Hugh Odling-Smee for professionally captioning these last two talks.
We should also mention that the Scholastique Mukasonga and Nina Bouraoui discussion is in French with English subtitles, kindly provided by the Institut français du Royaume-Uni.
---