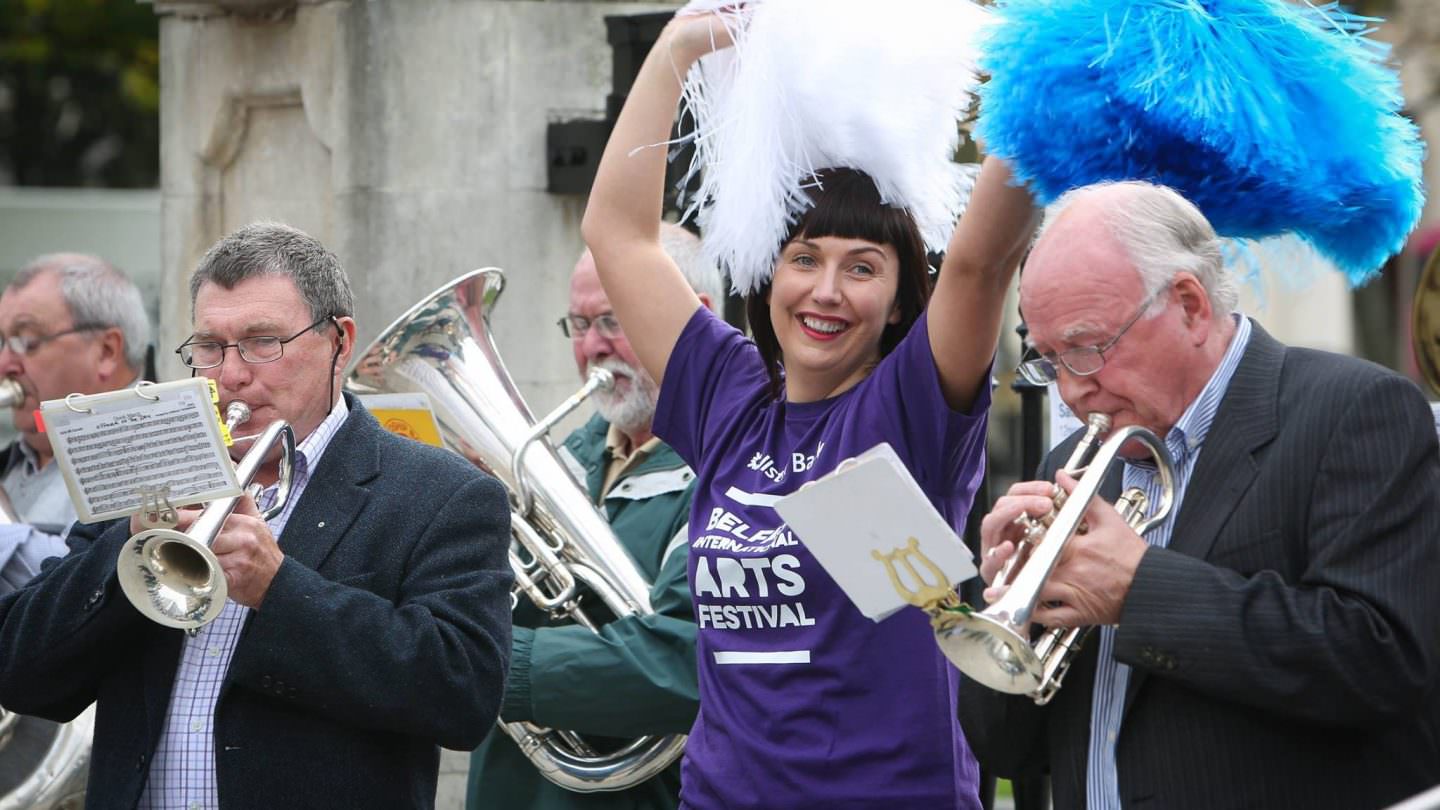 Volunteer at Belfast International Arts Festival 2016!
Tuesday 11th – Saturday 29th October 2016
Our Festival thrives on the loyalty, support and enthusiasm of our volunteers. We're currently looking for approachable, enthusiastic and dedicated individuals, aged 18 and over, to join the team and help make the Festival a success.
Volunteering is a great way to gain experience within the Arts sector, be an ambassador for the Festival and see a variety of high quality arts events. Volunteering roles are flexible and will involve Front of House assistance, making audiences feel welcome, handing out Festival brochures and providing information about the Festival.
We would love to have volunteers from all sections of the community to bring a diverse range of skills and experience to our Volunteer team.  If you are interested in applying, please fill in the online form here and we shall be in touch.
A short training session will take place on Wednesday 28th September for all volunteers participating in this year's Festival.
Deadline for applications: Tuesday 23rd August.