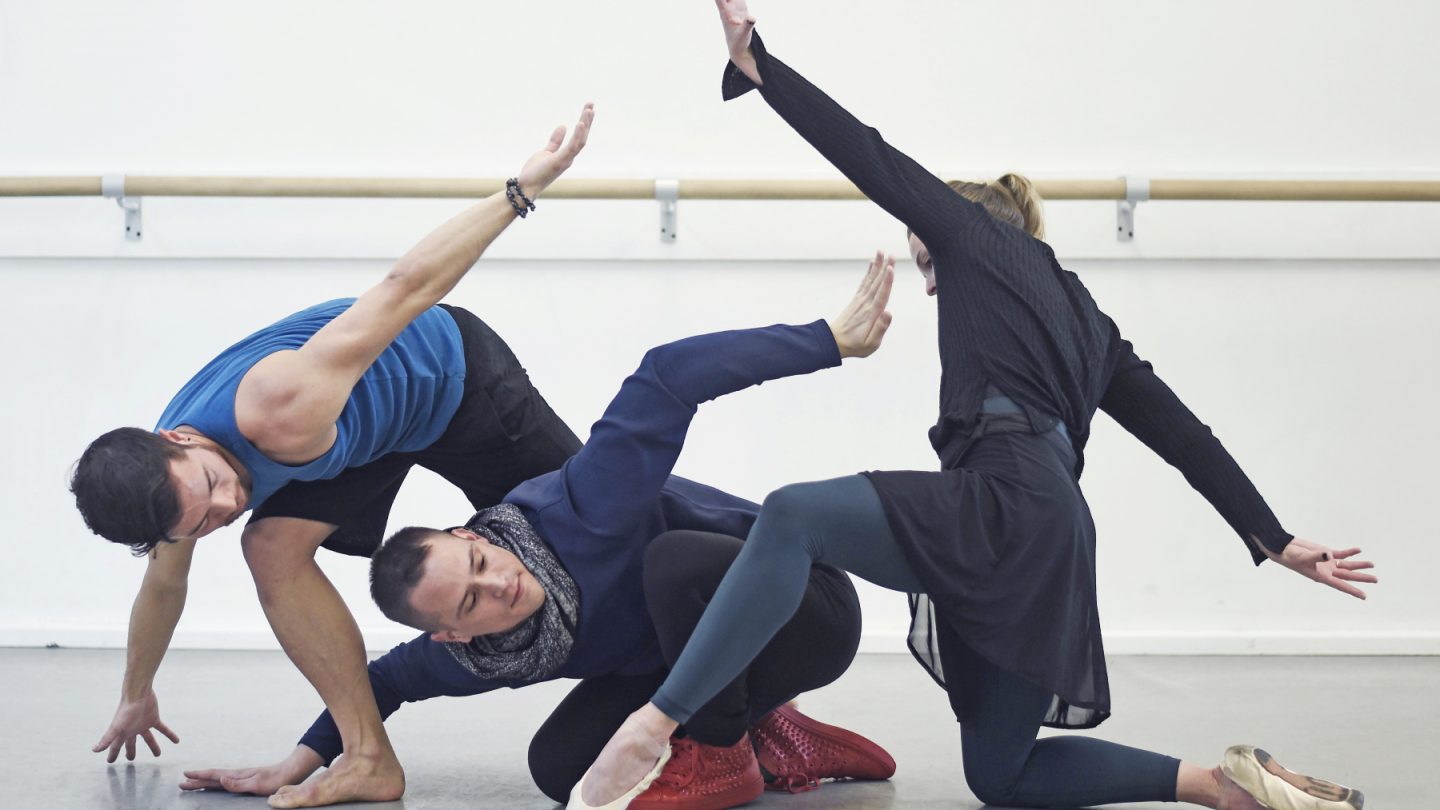 Belfast to host First all-island Dance Conference
The first ever all-Ireland dance conference will take place in Belfast this month in association with Belfast International Arts Festival.
Co-Motion is an initiative between Dance Ireland and Dance Resource Base and will be held at the Crescent Arts Centre, Belfast on 25-26 October.
Coming just a week before Brexit, its themes are both practical and political, as an essential platform for dancers, educators and policy makers to consider borders, connections and how to develop and promote practices for working together.
Conference curator, Dr Aoife McGrath of Queen's University Belfast, a professional dancer and choreographer whose research interests include the interplay of dance and politics, said, "The conference responds to a critical moment, both globally and on the island of Ireland, in which renewed hardening of international borders threatens division and stasis.  It gives us the opportunity to ask, how does dance function as a site of connection and movement?  At junctures of threatened division, how can dance question, confirm and strengthen ongoing currents of fluidity, support and co-motion?
"This conference will bring critical attention to complexities of interrelations in this time of precarity and flux."
The Co-Motion conference takes place during Belfast International Arts Festival's big weekend of dance which includes the show-stopping French arts collective (LA)HORDE, who will perform their energetic jumpstyle street dance phenomenon, To Da Bone, at the Grand Opera House; renowned choreographer Shobana Jeyasingh'sdance company performing Staging Schiele at The MAC; Pat Kinevane's searing solo musical theatre inspired Before; and looking ahead to the Festival's closing event, the UK and Ireland premiere of Lady Magma, choreographed by Belfast-born Oona Doherty, along with Prime Cut Productions.
Keynote speeches and workshops will be led by these international artists, as well as previous Festival alumnus, Fearghus O' Conchuir (Butterflies and Bones 2016), as well as Juan Kruz Diaz de Garaio Esnaola and Luc Dunberry of Sasha Waltz.
Adam Knight, Chair, Dance Resource Base said, "Dance Resource Base is thrilled to be partnering with our colleagues at Dance Ireland to bring to Belfast the first ever All-Island Dance Conference, and to collaborate with the Belfast International Arts Festival and Queen's University to shine a spotlight on our world-class dance talent from across the island of Ireland. This has been a vision many years in planning. With a host of international dance talent gathering here, it has never been more important, both nationally and globally, to celebrate our creative excellence, and in uncertain times this provides a significant opportunity to explore how we can work together to transcend borders of any kind."
Paul Johnson, Chief Executive Officer, Dance Ireland said, "Strategic partnerships, creative collaborations, networking and citizen artists are at the heart of Co-Motion: Dance & Borders. At a time of many challenges for professional dance practice on the island; we are excited to come together and lead in partnership with Dance Resource Base on this momentous moment, shining a light on how critical and creative dance ideas contribute to a better understanding of the times we are living through."
Caoileann Curry-Thompson, Arts Development Officer for Drama and Dance, Arts Council of Northern Ireland, commented: "With the whirligig of political discourse around at the moment, the Co-motion Conference is a timely opportunity to turn focus on another dynamic, powerful form of discourse, power and engagement: dance. Participants will have the opportunity to reframe discourse around the body, movement and space, to dissect the eloquence and subtlety of the all too often overlooked language of the body. The rich mix of speakers promises to make this a riveting and unmissable event, and a perfect complement to the artistic vibrancy of the Belfast International Arts Festival."
For more information visit: https://belfastinternationalartsfestival.com/event/co-motion/