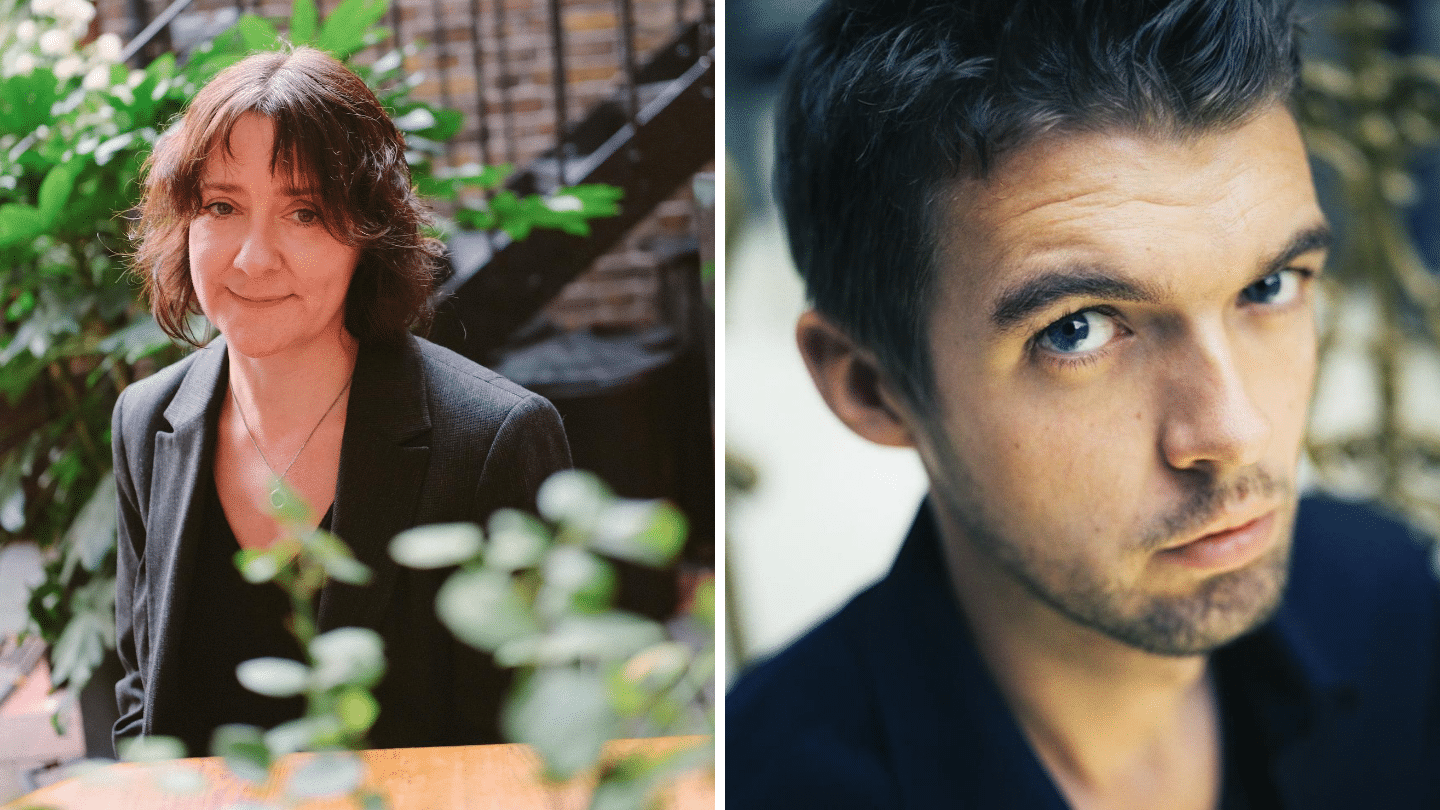 Colette Bryce and Nick Laird
---
Watch on demand
Listen on demand
Two of Northern Ireland's finest poets join the Festival to read from and discuss their latest collections.
Colette Bryce's The M Pages is built around a central sequence addressed to 'M', a sibling who has suddenly died, which explores the experience of unexpected bereavement and its effect on those left behind, an elegy in the spirit of Denise Riley's 'A Part Song'. It is an important book about what we can and cannot say about one of the most profound events we can face. The M Pages is the sixth acclaimed collection in a career studded with awards and acclaim. Colette Bryce was born in Derry/Londonderry and currently lives in Newcastle-Upon-Tyne.
Nick Laird is the recipient of many prizes for his poetry and fiction, including the Rooney Prize for Irish Literature, the Ireland Chair of Poetry Award, the Betty Trask Prize, a Somerset Maugham award, and the Geoffrey Faber Memorial Prize. He is on the faculty at New York University and Professor of Creative Writing at the Seamus Heaney Centre at Queen's University in Belfast. Feel Free, his latest collection, was shortlisted for the T S Eliot Prize and the Derek Walcott Award.
Hosted by Peggy Hughes
Books, including a limited number of signed copies, will be available from No Alibis Bookshop.
A brilliant, moving book
The Irish Times on The M Pages
It reads like a gift
The Observer on Feel Free