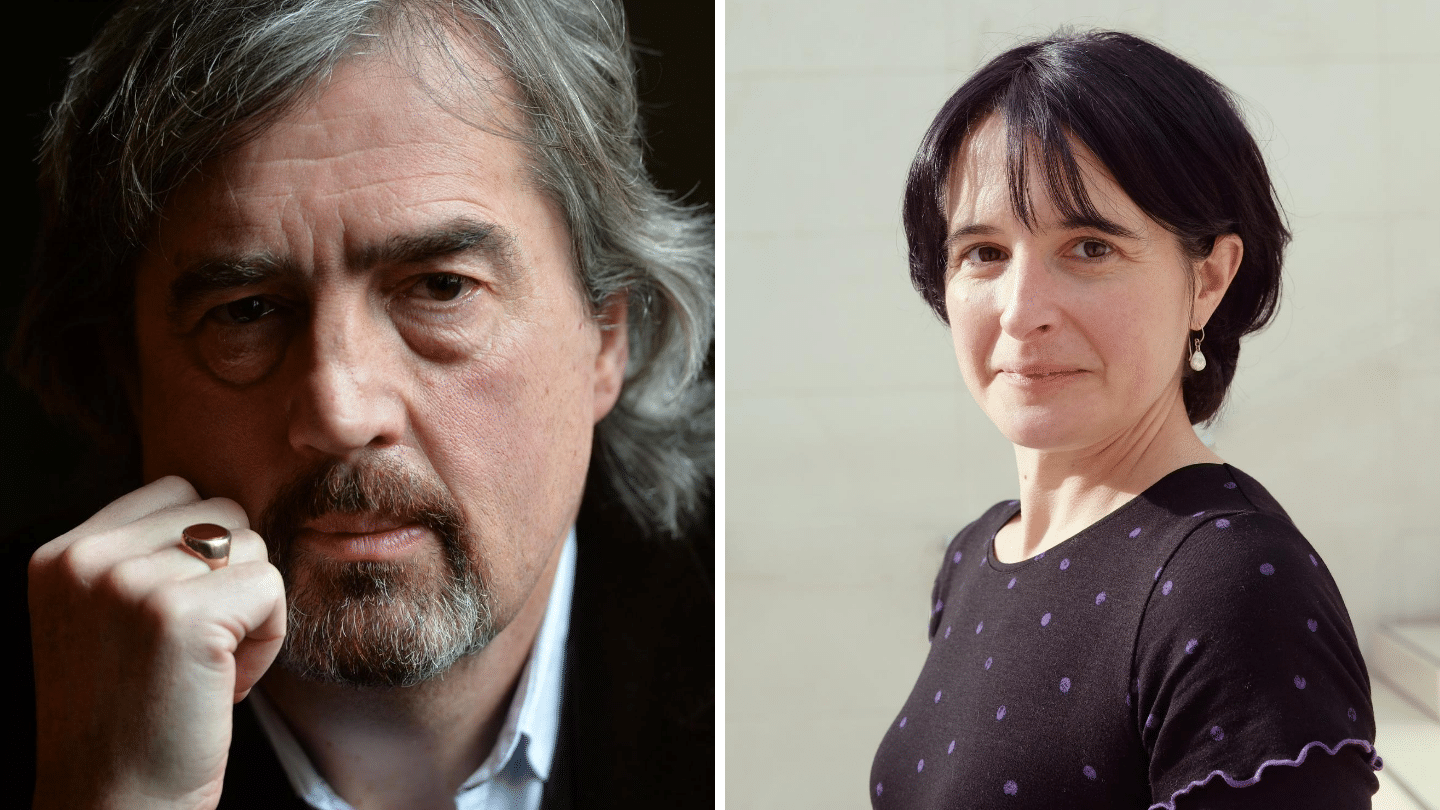 Sebastian Barry and Sarah Moss
---
Festival favourite Sebastian Barry joins multi-award winning novelist Sarah Moss at an event discussing their highly-anticipated new fiction.
Sebastian Barry's novel A Thousand Moons follows his bestselling Days Without End to pursue the story of Winona, the young Sioux girl adopted by Thomas and John in the earlier novel. Her narrative of life in 19th century America is part love story, part family saga, part thriller, and part meditation on contemporary themes including sexuality and gender identity. Sebastian Barry is the current Laureate for Irish Fiction and is the only writer to win the Costa Book of the Year award twice. He lives in Wicklow.
Sarah Moss is one of the most critically adored novelists in the UK and Ireland. Her new novel Summerwater is set on the longest day of the year, where twelve people form a makeshift community in the Scottish highlands and experience tensions, divisions and tragedy. It is a very modern but timeless story of the human capacity for love and cruelty. Sarah Moss is a writer and academic whose seven novels have won unanimous acclaim and numerous awards. In 2020 she moved to Ireland where she teaches creative writing at University College Dublin.
Hosted by Rebecca Mairs
Books, including a limited number of signed copies, will be available from No Alibis Bookshop.
---
The broadcast of this event will be accompanied by subtitles/closed captions. You will have the choice to turn on subtitles/captions when viewing.
Captioning supported by Halifax Foundation for Northern Ireland.
A page-turner with heart and soul
The Times on A Thousand Moons
A novel of endless depth. A masterpiece
Jessie Burton on Summerwater