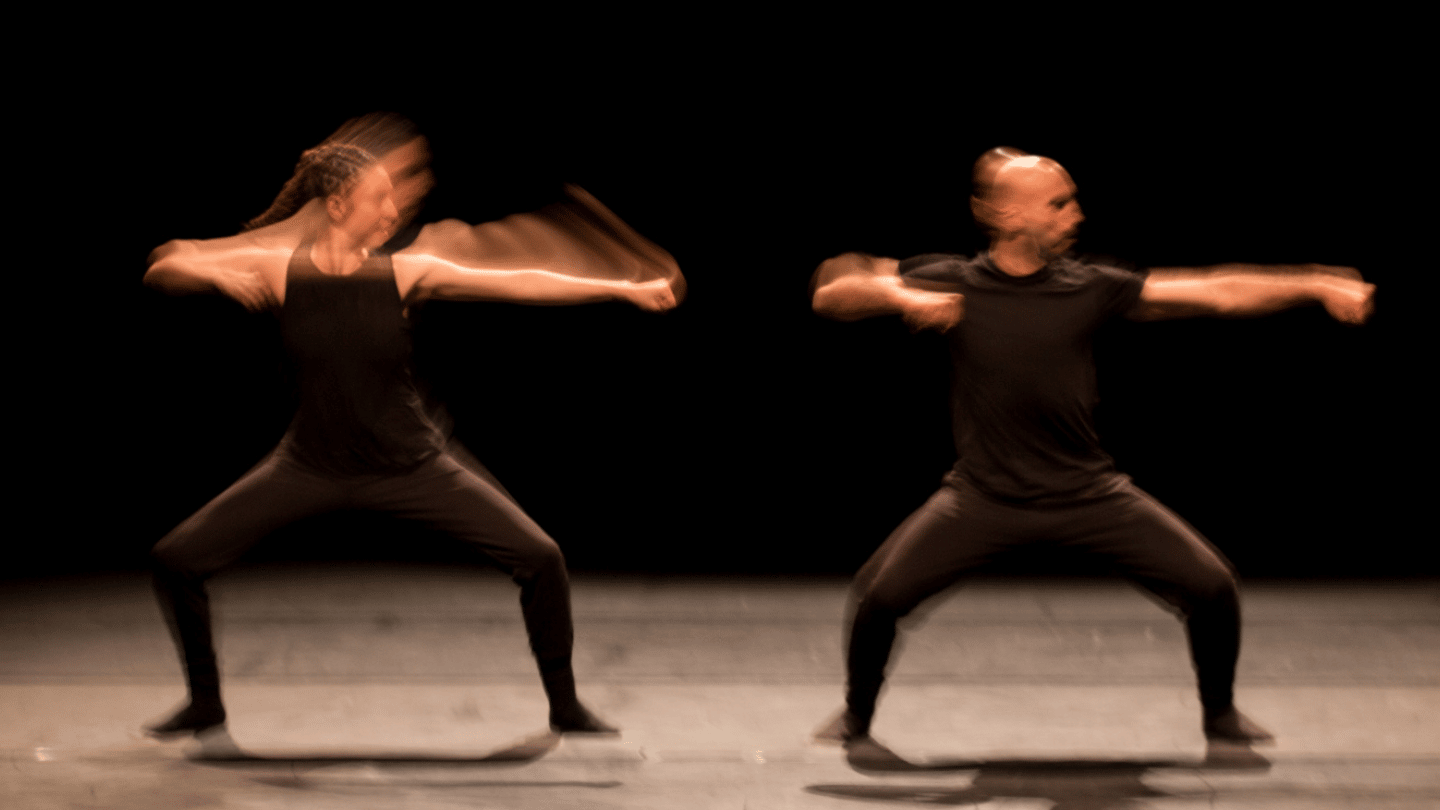 Middle East & North Africa Focus
Fighting and The Resilience of the Body
---
Shaymaa Shoukry
A rare opportunity to experience the new voices and beats coming out of North Africa with a double bill of meditative, contemporary dance from Egyptian multidisciplinary artist Shaymaa Shoukry, testing the ongoing perseverance of the human spirit, questioning the reality of our internal and external fights, and refining our ability to carry on. From one of North Africa's rising stars, this double bill examines how we might find continuity and perseverance in the world we live in today.
Post show discussion with Shaymaa Shoukry, hosted by Richard Wakely.
Also, join Shaymaa Shoukry and interdisciplinary artist Youness Atbane to hear more about the arts scene in North Africa after the performance of UNTITLED 14 KM on Saturday 15 October.
Part of BIAF's 2022 focus on artists from the Middle East and North Africa.
Supported by the British Council.
---
Credits
The Resilience of the body
Concept and Choreography: Shaymaa Shoukry
Performance :Mahmoud El Hadad
Sound: Open source
Light design: Saber el Sayed
Music: Mohamed Shafik
Production : Dayer for artistic production
Nominated for 'The Total Theatre Award/ The Place' at The Edinburgh Fringe Arab Arts Focus,
Won Summerhall's 'Festival Special Moments Award'
Fighting
Concept, Choreography, and Performance: Shaymaa Shoukry
Choreographic Collaboration and Performance: Mohamed Fouad Music
Composition and Performance: Ahmed Saleh
Light Design and Technical Director: Saber El Sayed Producer: Ahmed El Attar
Production
Arab Arts Focus,
Dayer For Artistic Production,
Khalf 40
Co Production: Les Bancs Publics
Image by Mostafa Adbel Aty
PREMIERE PICK N MIX TICKET DEAL!
OFFER 1: Multi-buy discount
– Choose 2 selected events: save £8 Full/ £7 Conc*
– Choose 3 selected events: save £12 Full/ £10.50 Conc*
Bookings must be made in one transaction to qualify for the discount. Available throughout the festival.
*Discount on advertised Full and Concession rate tickets.
OFFER 2: Earlybird discount
Take advantage of 20% discount on selected events when you book between Tues 9 Aug – Sun 11 Sep.
Only one offer can be applied at checkout.
wonderful … mesmeric
FRINGE REVIEW ON THE RESILIENCE OF THE BODY