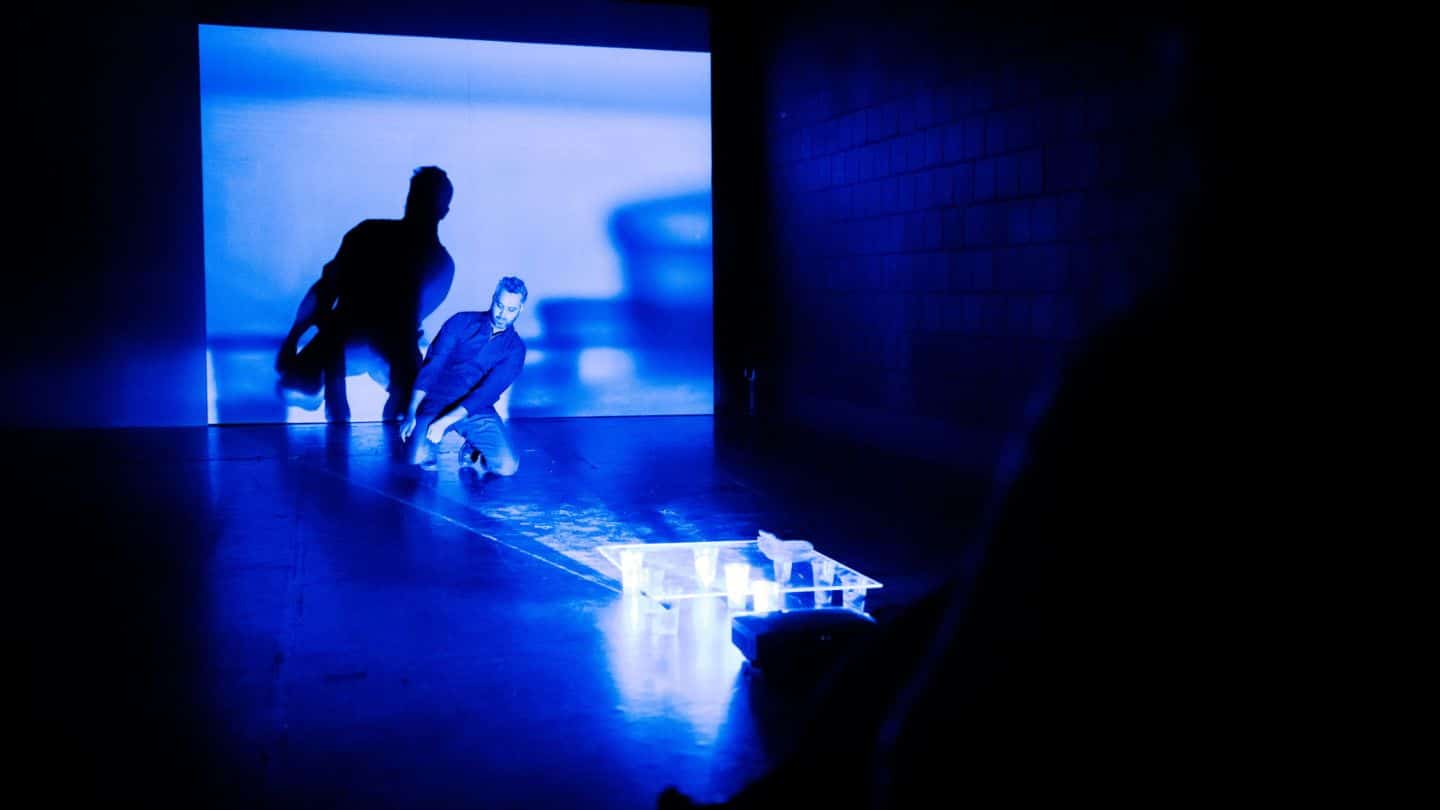 Middle East & North Africa Focus
The Second Copy: 2045
---
Youness Atbane
Programme change: Unfortunately a visa for a technical member of the production has not been granted, meaning that we cannot present Untitled 14km. However Youness has kindly agreed to present his critically acclaimed solo performance The Second Copy: 2045.
Post-show discussion: Youness Atbane will be joined immediately after the performance by Egyptian dance maker, Shaymaa Shoukry to discuss the arts scene in North Africa.
Note: Sales will close on our Box Office at 4pm on the day of the performance. Limited tickets available at The MAC.
Part of BIAF's 2022 focus on artists from the Middle East and North Africa. Supported by the British Council.
---
Credits
Concept / Performer Youness Atbane
Assistance : Aziz Nadif & Zouheir Atbane
Support : Headlands Center for Arts, L'école De Littérature, Institut Français De Casablanca
Image by China Hopson
PRMIERE PICK N MIX TICKET DEAL!
OFFER 1: Multi-buy discount
– Choose 2 selected events: save £8 Full/ £7 Conc*
– Choose 3 selected events: save £12 Full/ £10.50 Conc*
Bookings must be made in one transaction to qualify for the discount. Available throughout the festival.
*Discount on advertised Full and Concession rate tickets.
OFFER 2: Earlybird discount
Take advantage of 20% discount on selected events when you book between Tues 9 Aug – Sun 11 Sep.
Only one offer can be applied at checkout.
Layered with meaning and surprisingly funny—a highlight of my week at the Edinburgh Fringe.
Amy Brady, American Theatre