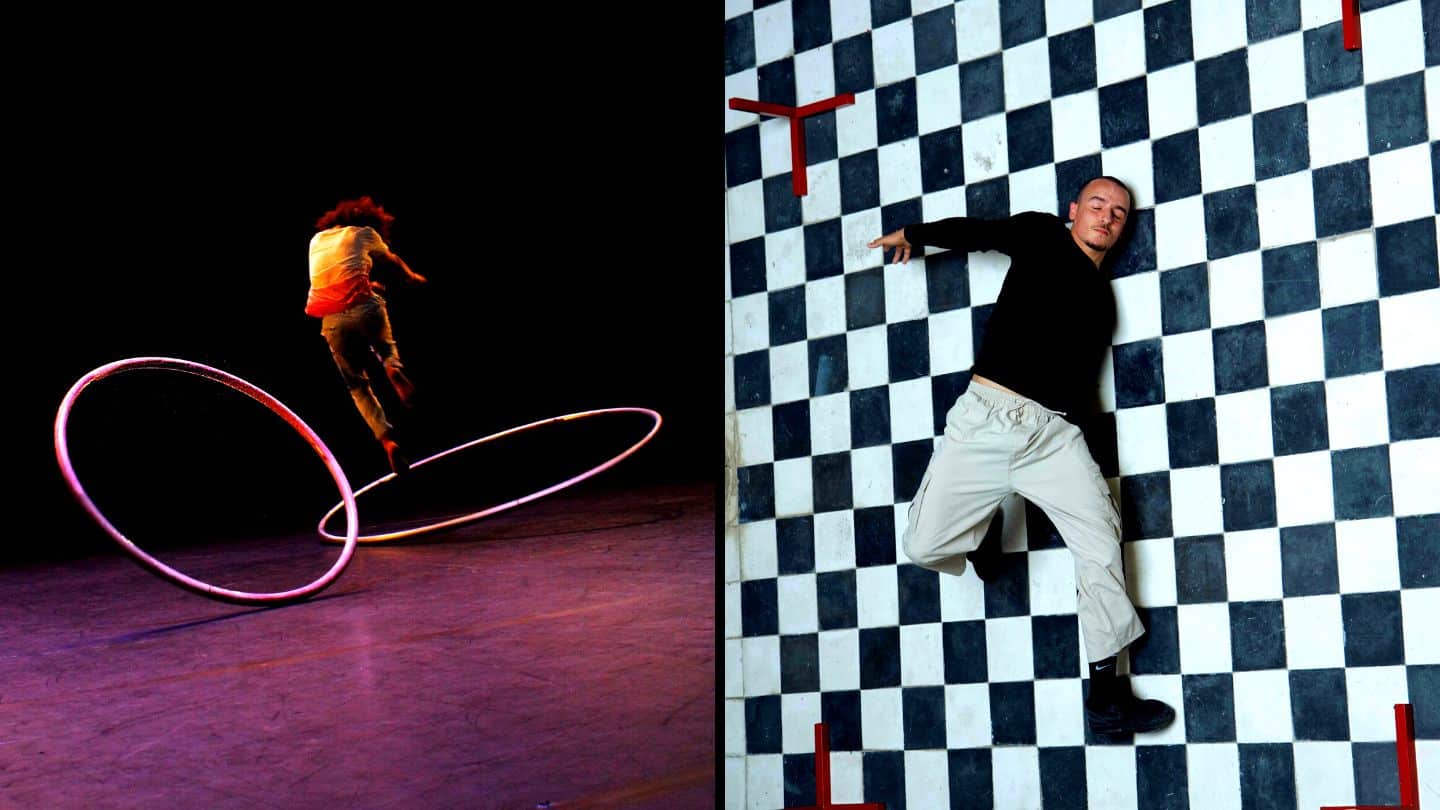 Middle East & North Africa Focus
Ma'kan & Kabissa
---
Chaouki Amellal / Company Jil Z
A spectacular acrobatic and meditative street circus double bill free and suitable for all ages!
Ma'kan is a choreographic exploration on human reactions to limitations, whether physical or not, imposed or chosen. The performer pushes his body to defy the limits of space. This meditative show ponders the changes the body goes through when it feels limited: from tension to relaxation, from firmness to softness as well as the variations of states, the changes of mood and their intensities.
Kabissa is an invitation for the audience to turn back time and dive into their childhood – to remember the feelings and the emotions of it. From boredom to dreaming, from imagination to playing games the show draws a path through laughter, introspection, intimate spaces, losing control… Accepting to grow up while cultivating your poetic side.
Part of BIAF's 2022 focus on artists from the Middle East and North Africa. Supported by the British Council.
This event will be part of Eastside Partnership's Urban Market on Saturday 15 October and generously supported by Belfast City Council. 
Note: Due to unforeseen circumstances Reve Encore is unable to perform at this event as originally advertised
---
Credits
Kabissa
Interpretation and staging : Chaouki Amellal
Artistic help: Fadil Kasri and Karine Le Bris
Production: Company Eskemm
Ma'kan
Conception: Michel Kelemenis
Choreography & Performance: Mehdi Dahkan
Co -production: French Institute of Meknes & French Institute of Paris
Support: Klap Maison pour la danse Marseille