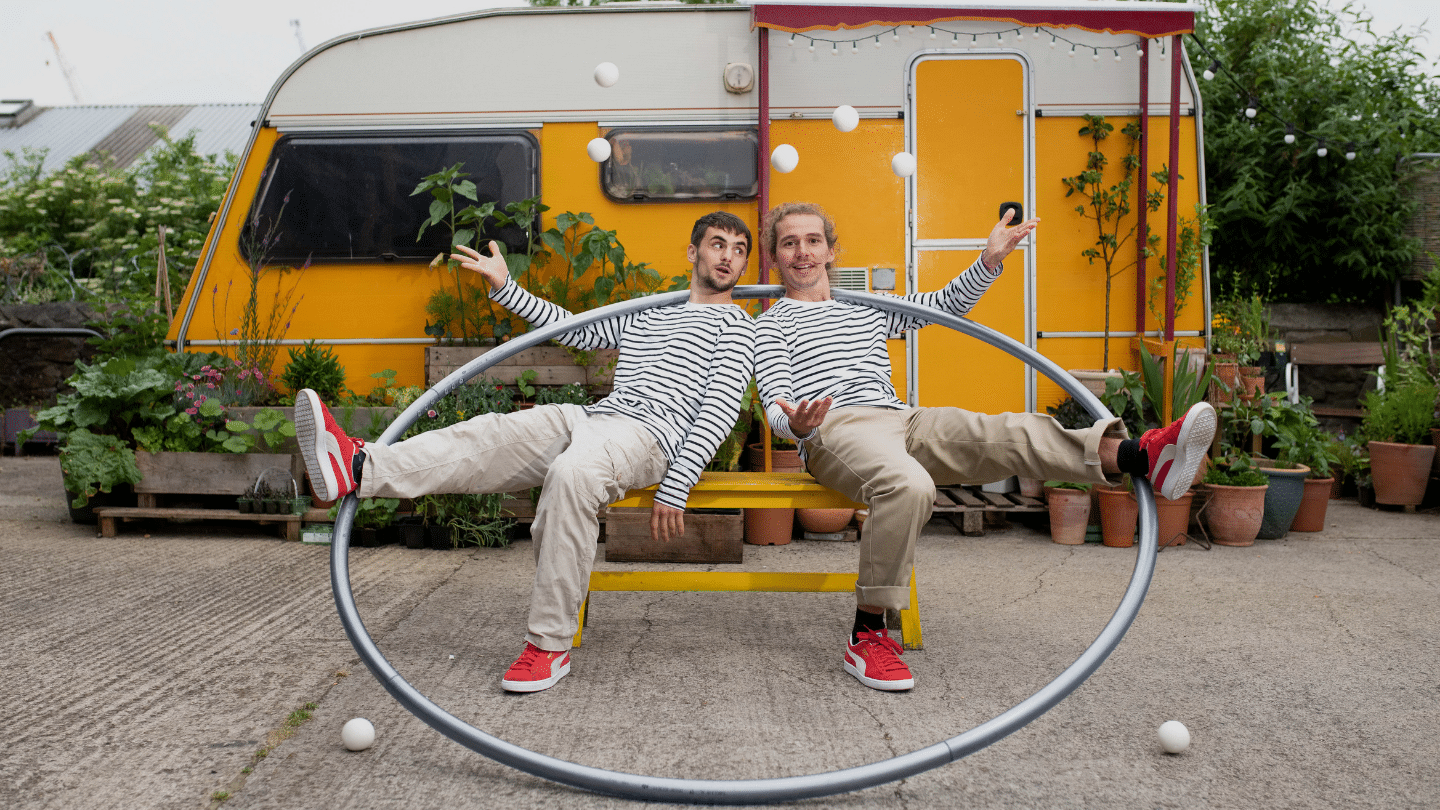 Roll Up, Roll Up
---
Simple Cypher
Simple Cypher's first production Roll Up, Roll Up combines the pair's passion for circus and hip hop culture through a mash-up of Cyr wheel and juggling with musicality, originality and innovative play.
Switching up freestyle and highly technical choreographies this performance showcases a mischievous shorthand and unique style formed through friendship, commitment and a shared vision. 
Simple Cypher fuse circus and hip hop to create new, uplifting experiences. Style, originality and unity are key fundamentals of Hip Hop culture and have a profound influence on the work the company creates. 
This show is part of our family friendly outdoor double bill alongside Company Zid's Routine (booked separately) also taking place at CS Lewis Square on Sat 16 & Sun 17 October.