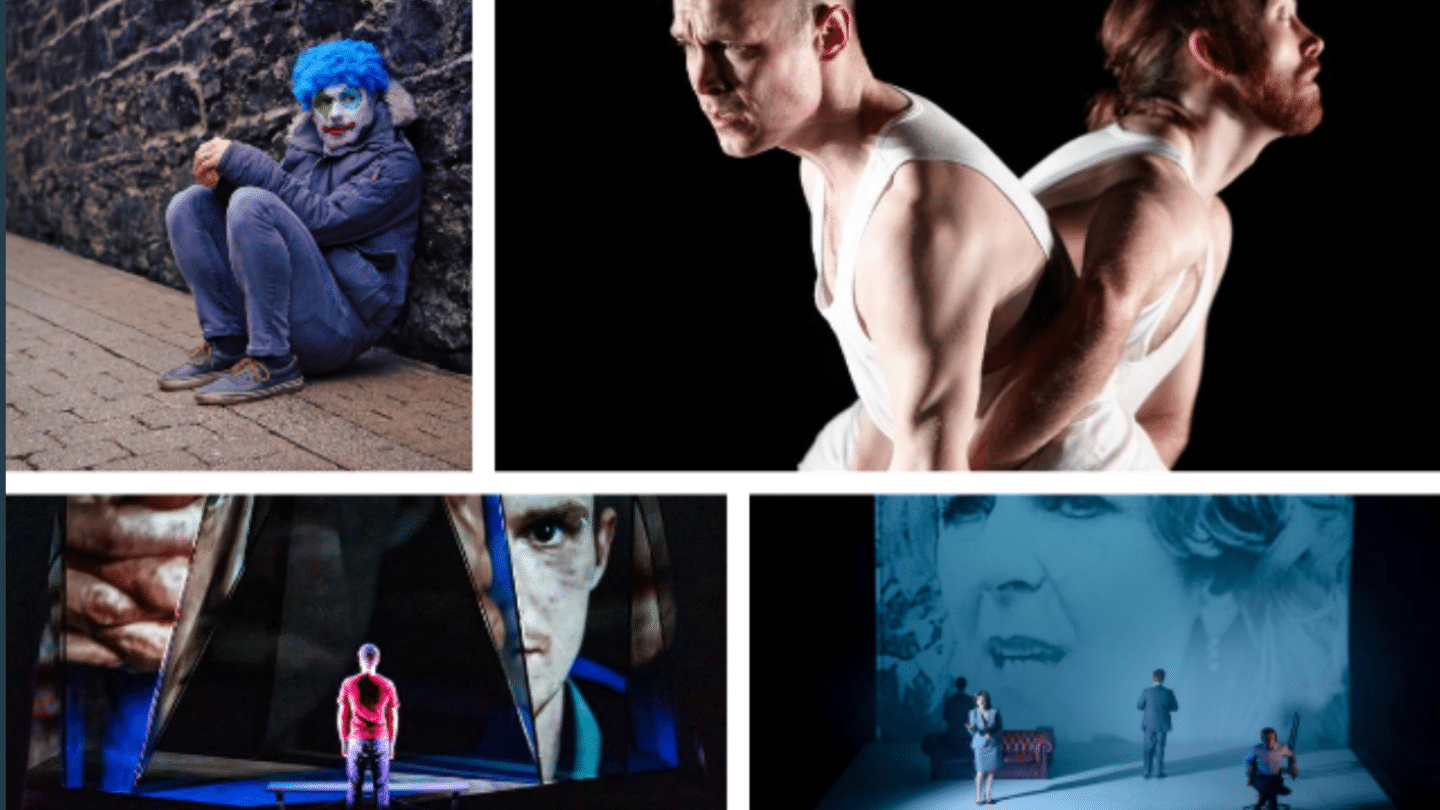 Spotlight on Theatre and Dance from Northern Ireland
---
---
In August, BIAF in a new partnership with Theatre and Dance NI and with support from British Council NI and the Arts Council of Northern Ireland created and delivered a special online industry event highlighting ten major performance works for the 2020 edition of the Edinburgh Fringe Festival. The Fringe, which is the biggest arts marketplace in the world, made this an unparalleled opportunity for Northern Irish artists to connect with international arts industry figures.
On Monday 19 October, a specially commissioned film compilation of video extracts from a selection of new performance pieces from Northern Ireland will be screened for the wider public at 4pm.
Industry professionals, who wish to attend screening and participate in a livestreamed and interactive Q&A with the creators and artists, need to register in advance and will receive a private link to join a Zoom webinar. This industry event is co-hosted by the Irish Arts Center, New York.
Abomination – A DUP Opera by Conor Mitchell. Originally produced by The Belfast Ensemble and Outburst Queer Arts Festival
BRINK choreographed by Eileen McClory. Produced by Maiden Voyage Dance
Körper & Leib choreographed by Oona Doherty. Produced by Maiden Voyage Dance
Macbeth by William Shakespeare. Produced by Big Telly Theatre Company
Politics of Comfort written and performed by Janie Doherty. Directed by Alessandra Celesia
Questions of a Man devised and performed by Dylan Quinn and Jenny Ecke. Produced by Dylan Quinn Dance Theatre
Removed written by Fionnuala Kennedy. Produced by Prime Cut Productions
Members of the public can watch this event via YouTube here.