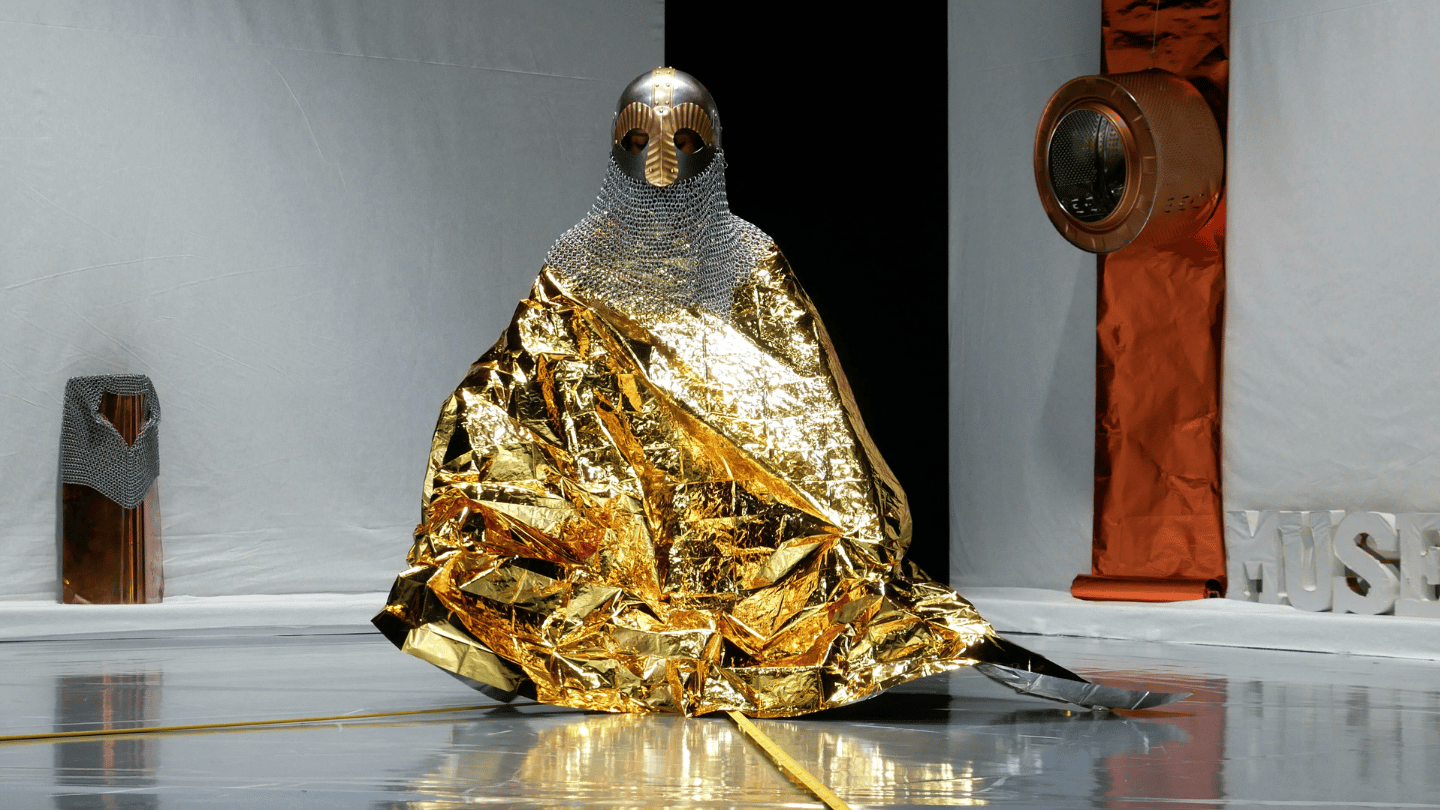 Middle East & North Africa Focus
UNTITLED 14KM
---
Youness Atbane
BIAF welcomes leading Moroccan interdisciplinary artist, Youness Atbane and his one off installation/performance of UNTITLED 14 KM, exploring how the art world sees and understands contemporary art in its relation with identity, specifically Arab identity.
Many Arab artists have experienced the stress and anxiety created by the political realities in their region and many more share a common subject matter, related to the political and social problems resulting from the loss of part of their land.
Youness Atbane's latest performance piece examines this through an enacted dialogue between fictional characters: an Arab-Andalusian poet, a director of the museum of contemporary art, a curator and a contemporary artist. UNTITLED 14 KM reflects on negotiations, conflicts, competitions and illegitimacy, and how this defines a "contemporary Arab identity" in the art world.
Post-show discussion: Youness Atbane will be joined immediately after the performance by Egyptian dance maker, Shaymaa Shoukry to discuss the arts scene in North Africa.
Part of BIAF's 2022 focus on artists from the Middle East and North Africa. Supported by the British Council.
---
Credits
Conception: Youness Atbane
Associated Artists: Aziz Nadif / Youness Atbane / Zouheir Atbane Kamal Adissa / Anna Weissenfels / Mouad Aissi
Singing: Aziz Nadif
Sound Creation: Zouheir Atbane
Production manager: Henri Jules Julien
Installation and technic: Rachid Latouri et Collectif Pixylone
Coproduction: Studio Emad EDDIN Stiftelsen & The Arab Arts Focus with the support of the Ford Foundation, The Arab Fund for Arts and Culture (AFAC), Moussem Nomadic Art center, Sundance Institute
Support: THE 18Marrakech / L'uZine / Artlab Berlin / LTK4 Cologne / Dar Bellarj
Image by Agnes Mellon
PREMIERE PICK N MIX TICKET DEAL!
OFFER 1: Multi-buy discount
– Choose 2 selected events: save £8 Full/ £7 Conc*
– Choose 3 selected events: save £12 Full/ £10.50 Conc*
Bookings must be made in one transaction to qualify for the discount. Available throughout the festival.
*Discount on advertised Full and Concession rate tickets.
OFFER 2: Earlybird discount
Take advantage of 20% discount on selected events when you book between Tues 9 Aug – Sun 11 Sep.
Only one offer can be applied at checkout.