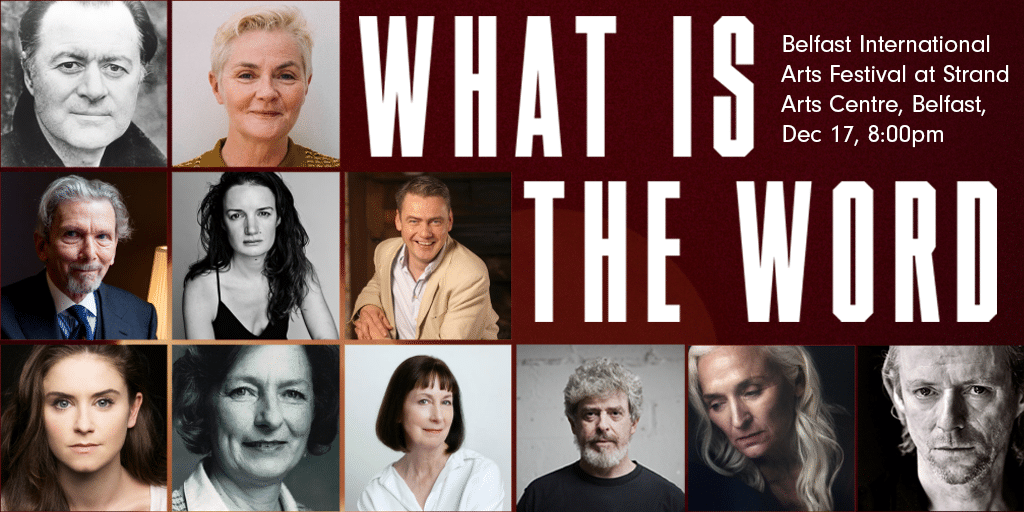 WHAT IS THE WORD is an audio cinematic experience presenting a curated collection of Samuel Beckett poems, performed by some of Ireland's leading actors.
After a fall in his apartment in 1988, Samuel Beckett moved to the Tiers Temps nursing home in Paris, France. It was here that Beckett, aged 82, wrote 'Comment dire' in French. On the manuscript of his English translation, which he called 'what is the word' and is considered to be his final poem, he wrote: 'Keep! for end'.
WHAT IS THE WORD grapples with the struggle to express, a theme present from Beckett's early work but sharpened by his lived experience of illness. It offers an immersive sensory journey into some of Beckett's most rarely performed works.
A Pan Pan production in collaboration with Cork Midsummer Festival, Poetry Ireland, Kilkenny Arts Festival, Irish Film Institute and the Trinity Centre for Beckett Studies.
Age guidance: 12+
Supported by the Arts Council / An Chomhairle Ealaíon and Dublin City Council.
---
Project Designers  Aedín Cosgrove, Ros Kavanagh, Gavin Quinn
Sound Design  Jimmy Eadie
Poetry Recordings  Jimmy Eadie, Rachel Conlon
Dramaturg  Nicholas Johnson
Speakers  Andrew Bennett, Charlie Bonner, Des Cave, Ingrid Craigie, Ned Dennehy, Aoife Duffin, Olwen Fouéré, Áine Ní Mhuirí, Gina Moxley, Daniel Reardon, Judith Roddy
---
To find out more about the Strand Arts Centre's COVID-19 risk assessment and the required processes they have in place please click here.