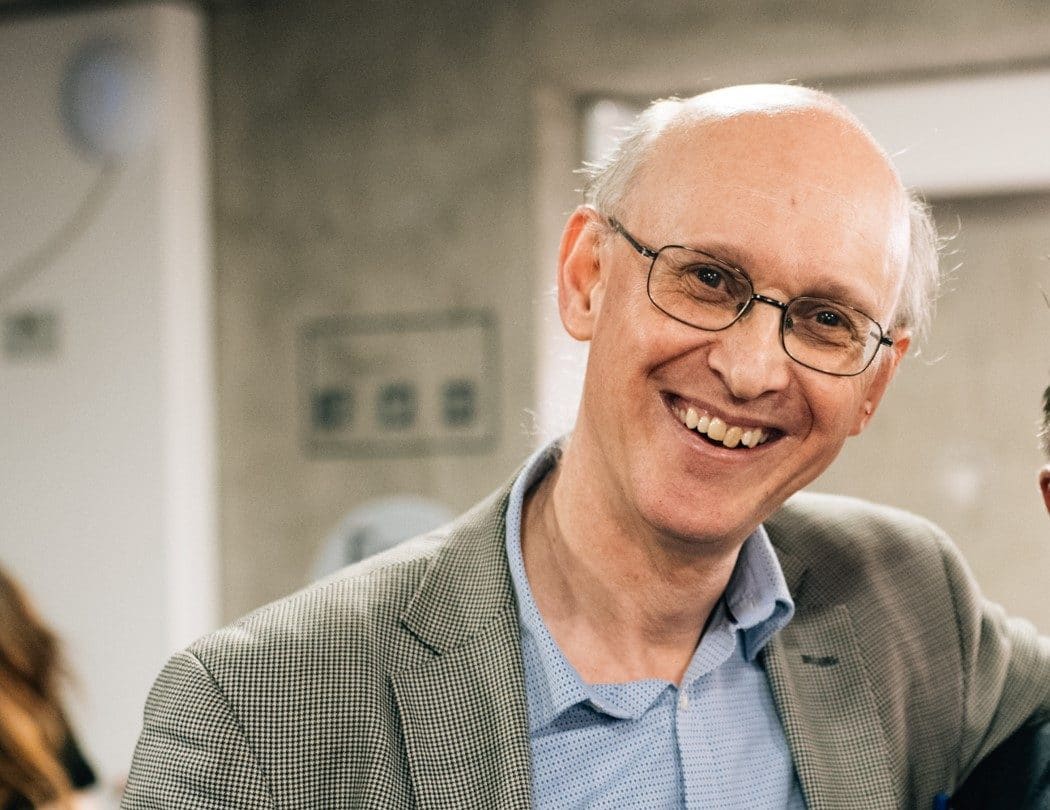 Life in Lockdown – Richard Wakely reflects on a month in lockdown
Life in lockdown. It's tempting to think that with all this time now to hand that I might start getting through those several books stacked up in the corner of the room. Or maybe I'll be able to catch up with those films and tv series that I've missed out on in recent years. However, this is not really turning out to be the case.
When Belfast International Arts Festival staff dispersed to work from their respective homes, it was on the basis of three simple rules to get us through the coming months; stay healthy, stay connected and stay productive. Working together to support our artists, partners and audiences, we have initially sought to emphasise to our supporters that we are still planning to deliver our annual Festival, opening in mid-October but waiting a number of weeks to see how and when government will approach lifting restrictions on public gatherings and social distancing measures before confirming this. We have our individual and collective workplans and weekly team meetings to keep us more than fully occupied.
Despite all of this, it's easy to be distracted and indeed downhearted at the torrent of daily news pouring out of the media. If there's anything I have personally learned in my 40 odd years of professional working life it's solace, comfort, hope and optimism I find in art. It's these very qualities that we're going to need in bringing or communities back together again once the current stay at home restrictions are eased. Supporting artists, producers and promoters during this current impasse will ensure that the sector is ready to respond quickly and positively when it is safe for theatres, concert halls, galleries and arts centres to reopen. Funders supporting arts, culture and cultural tourism really need to understand this and ensure the funds necessary to maintain both companies' core costs and artists livelihoods continue are made available.
I grew up in a musical family and consequently we were always surrounded by a rich variety of sounds, ranging from classical to jazz, blues and soul. Music is as much a refuge for me as an inspiration and it's where I naturally turn to when I need my spirits lifted. I'm currently listening to the following;
Laura Marling's latest album, Song for Our Daughter is beautifully melodic and in these difficult times also provides succour, perspective and the occasional warning; "Sometimes the hardest thing to learn is what you get from what you lose".
One of my heroes, the great American soul singer/songwriter Bill Withers, sadly passed away on 30th March at the grand old age of 81. I've subsequently been revisiting his great repertoire including one of the greatest live albums of all time, Live at Carnegie Hall which contains Lean on Me, a song of empathy for the times we are living through which encourages mutual support to overcome grief and pain. Bill Withers' career also demonstrates that it's never too late to discover your inner creativity. He was nearing 30 when he began writing songs on a cheap guitar between shifts at an aircraft-parts factory. "I figured out that you didn't need to be a virtuoso to accompany yourself," he told Rolling Stone in 2015 – a motto perhaps for all those budding artists currently in enforced hibernation.
John Coltrane's A Love Supreme has grown on me ever since I first discovered it as a student at Queen's University. It was the inspiration for a new group work by the great Belgian choreographer, Anne Teresa De Keersmaeker, which should have been one of the many highlights of the 2020 edition of the Dublin Dance Festival, now of course cancelled.
My wife, Teerth Chungh and myself have just completed watching Wolf Hall, the BBC's historical drama chronicling the rise of Thomas Cromwell and featuring the inestimable Mark Rylance. For something lighter, we regularly listen to Callan's Kicks on RTE Radio 1, a hilarious collection of skits satirising the world of politics at home in Ireland and abroad.
As I said earlier, I've not really been able to undertake as much reading as I would have liked though I have dipped into Choked by Beth Gardiner, who appeared in last year's BIAF programme. In this book, Beth makes the point that air pollution – principally nitrogen oxides and tiny particles known as PM2.5 – kills more people than smoking, and more than Aids, diabetes and traffic accidents combined. Beth's stories from around the globe of people struggling with the consequences of poor air quality are particularly pertinent during this Covid-19 crisis. The virus is being linked to high levels of air pollution whilst also having an unexpected benign impact on air quality and carbon emissions as a consequence of lives being put on hold, industry being scaled down, streets quietening and aircraft grounded. All of this underscores the even more urgent need for mankind to rethink its approach to the environment and climate change.
I'll end this blog with a quote from one of my favourite verse plays, The Cure at Troy by Seamus Heaney, which I first saw at the Tricycle Theatre in 1991 and encapsulates the hope we all might reach for whilst we wait for the crisis to end.
Believe that a further shore
is reachable from here.
Believe in miracles
and cures and healing wells.
Stay safe and well.
Richard contributed to the ACNI's Life in Lockdown series, you can visit the ACNI blog to read more peoples stories.