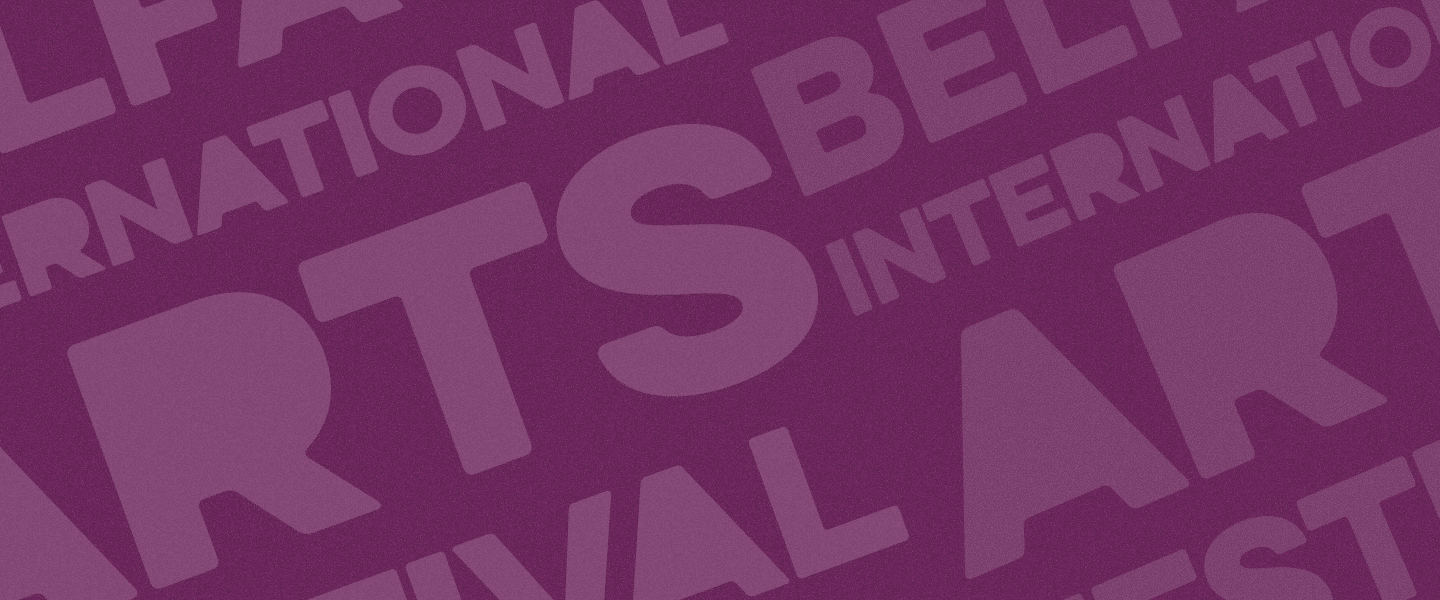 Statement on festival plans amid Covid-19 pandemic
The entire world is being impacted by the coronavirus pandemic and our lives may never be quite the same again. All of us at BIAF are also beginning to understand the profound affect this crisis will have on the cultural sector and on the economy of our city, to which our festival is such an important contributor. It is vital we work together to support our staff, artists and partners so that Belfast's rich cultural life can survive and emerge from this challenge.
It is important to emphasise therefore, that we are still planning to deliver our annual Festival, opening in mid-October as originally planned, but we feel it is prudent to wait a number of weeks before confirming this. We are working as quickly as we can to provide certainty to participating artists and partners as well as our communities. Our focus remains on delivering the festival, getting artists back on our stages and audiences back into concert halls, theatres, galleries and public open spaces as soon as it is safe to do so. We are also open to hosting a selection of artists and events and collaborating with other arts festivals and organisations whose programmes may have been cancelled this Spring as a result of the crisis. We are though exploring other scenarios that might be forced upon us in the event that the emergency extends further into the year with a significant proportion of our invited artists and partner venues being unavailable for one reason or another.
Throughout this crisis, BIAF's values, reflecting the importance of global connectivity, cultural diversity, access and participation and contemporary art practice, will continue to play a key role in understanding the emerging post coronavirus world and how creative practice can help bring us back together again from this long period of hibernation.
In the meantime, stay safe, keep well and stay in touch with us. We are working remotely from our respective homes for the foreseeable future and can be reached by email, or check out our social media channels.
Belfast International Arts Festival Team
7th April 2020
Shortcuts:
Contact: Festival staff email details
General enquiries: online contact form
Youtube: Belfast International Arts Festival
E-Newsletter: Sign-up here