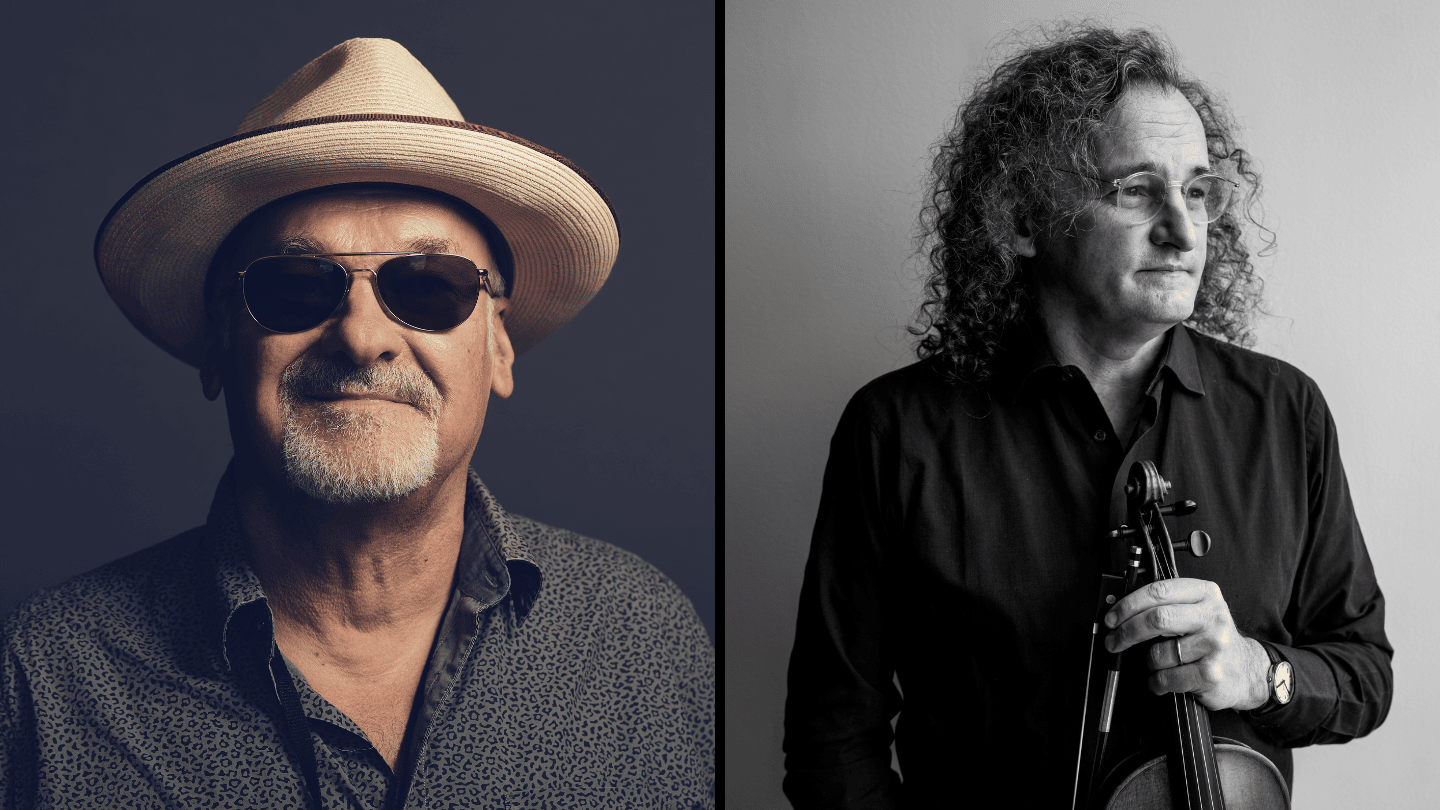 Hit-maker Paul Carrack and fiddle maestro Martin Hayes announced for Belfast International Arts Festival
Musicians join line-up of artists set to perform as part of Belfast International Arts Festival's 60th edition
Singer-songwriter and multi-instrumentalist Paul Carrack, a former member of legendary acts such as Squeeze and Mike + The Mechanics, will play Belfast's Grand Opera House in October as part of the 60th edition of Belfast International Arts Festival.
A figurehead of soulful pop for decades, Carrack, who last appeared in front of a sold-out Belfast Festival audience in 2017, returns to the newly refurbished venue following the release of his latest album, One to One.
Accompanied by a six-piece ensemble, Carrack takes to the Grand Opera House stage on Wednesday 26 October and will perform tracks from his new record as well as classics including the million-selling songs 'How Long' by ACE, 'Tempted' by Squeeze and the GRAMMY Award-nominated 'Living Years' by Mike + the Mechanics.
Also announced as a headline concert for this year's festival is Martin Hayes & The Common Ground Ensemble. A maestro of traditional Irish music, Hayes is one of the world's most celebrated fiddle players.
Rooted in the classical, folk and contemporary worlds, the County Clare-born virtuoso is the founding member of supergroup The Gloaming, whose international acclaim has reignited and, in many ways, redefined Irish traditional music.
On Tuesday 25 October, Hayes and his latest project The Common Ground Ensemble – comprising pianist Cormac McCarthy, cellist Kate Ellis, multi-instrumentalist Jim Higgins and bouzouki, harmonium and concertina player Brian Donnellan – grace the Grand Opera House stage, brought together by a deep love of Irish traditional music but with a vision to take the genre in entirely new and exciting directions.
Belfast International Arts Festival's Artistic Director and Chief Executive, Richard Wakely, said: "These concerts reflect not only the scale and ambition of our festival and its ability to attract and present world-class talent from home and abroad, but also its enduring and widespread appeal over its 60 year history. From soulful pop to the avant-garde in traditional Irish music, these concerts span genres and generations of music lovers just like our festival has spanned generations of festival audiences. Six decades on from the founding of Belfast International Arts Festival – and just as Belfast receives its designation as a UNESCO City of Music – we continue our mission to contribute to the city's rich cultural fabric."
Tickets for both concerts will be released on Friday 17 June at 10am. Book Now
Belfast International Arts Festival returns Wednesday 5 October to Sunday 6 November, opening with the witty and moving Dinner With Groucho, a new play by leading Irish writer Frank McGuinness.
BIAF's principal funder is the Arts Council of Northern Ireland and is also supported by Belfast City Council, British Council, the Government of Ireland's Department of Foreign Affairs, Tourism Northern Ireland and a range of project funders and sponsors.
Stay, relax and soak up the atmosphere with luxury hotel group Hastings Hotels, who are BIAF's official accommodation partner. Check out the special BIAF rate (subject to availability), from £65 pps double or twin including breakfast at The Grand Central and from £50 pps double or twin including breakfast at The Europa Hotel. More details in our Plan Your Visit section.
For more information and to book, see event pages:
Martin Hayes & The Common Ground Ensemble