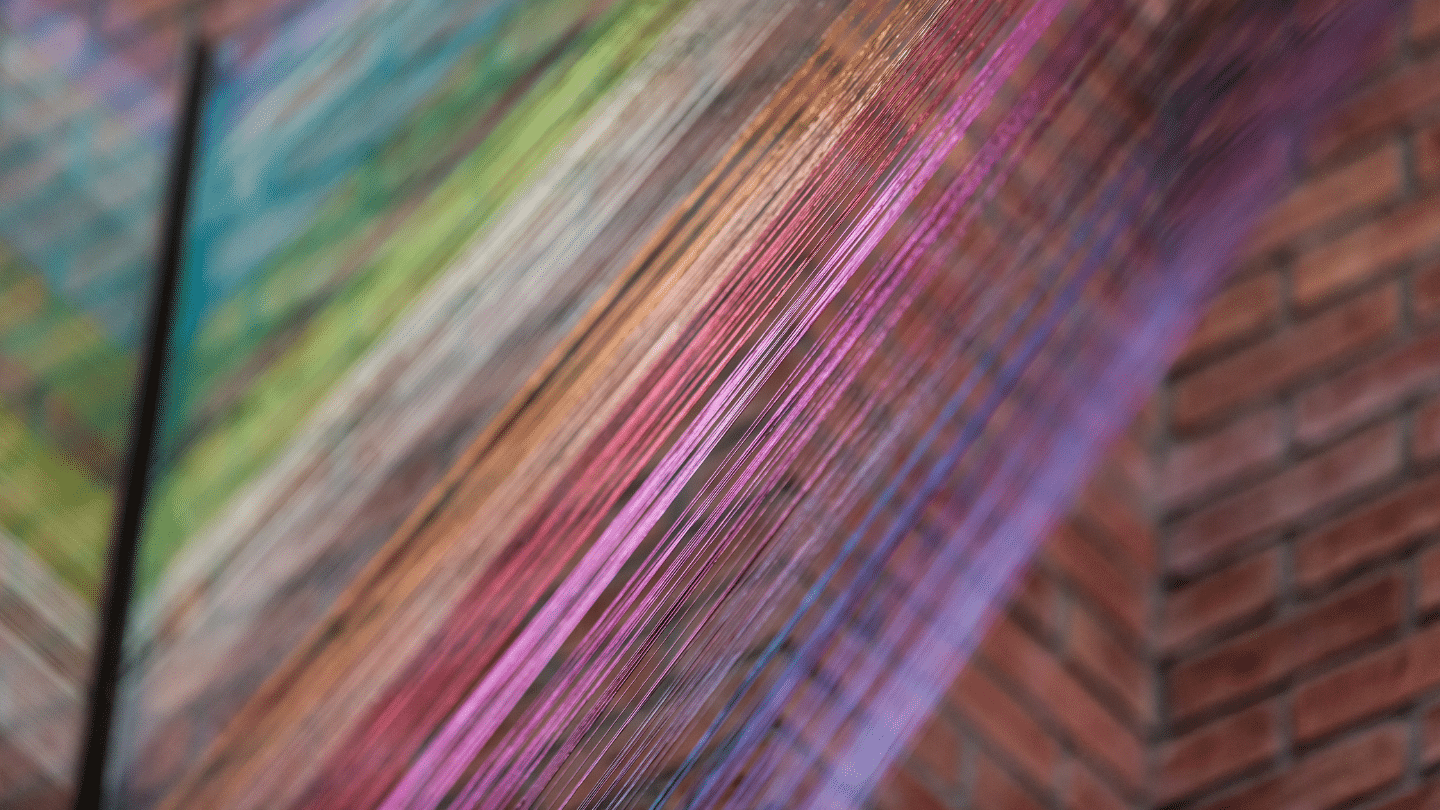 Got an independent spirit? Well so do we! 
With an emphasis on contemporary arts, check out the BIAF team's Indie Belfast multi-day planners
4-night/5-day itinerary  curated by the BIAF team
Top tips and recommendations  straight from our home to yours
Adapt the programme to suit your needs!
MOST IMPORTANT!!!! 
Be sure to check out our festival programme  to include our world-class contemporary arts events into your Indie Belfast adventure
Day 1: Cathedral Quarter's arts community
Morning 
BIAF recommends two gallery visits
University of Atypical Gallery
The MAC Galleries
University of Atypical Gallery
Regular exhibitions, artist talks and a very welcoming environment, it is the only permanent exhibition space on the island of Ireland dedicated specifically to highlighting the work of disabled and D/deaf artists. Free Entry
The University of Atypical is disabled-led arts charity, taking an empowerment-based approach towards developing, supporting, and promoting the work of disabled and D/deaf artists and in reaching disabled and D/deaf audiences. Organisers of the annual Bounce Arts Festival, which presents an exciting range of music, theatre, dance, and visual arts. 
The Galleries at The MAC 
The Metropolitan Arts Centre (MAC) is a cultural hub with an eclectic programme of exhibitions, theatre performances, experimental works, visual art, theatre and dance. 
Lunch
Grab lunch lunch at The MAC Café bar; also serving brunch, coffee, and treats. Alternatively, check out:
Buba | Eastern Mediterranean
Lots of delicious small plate dishes designed for sharing. Eastern Mediterranean-inspired food and cocktails.  Funky décor and impressive vegan range. Located on Saint Anne's Square
In the afternoon, visit
Oh Yeah Music Centre OR
Check out if a Seedhead Arts Street Art Tour is on
Afternoon
Born out of a vision from some of Belfast's leading music industry pros from Stuart Bailie to Snow Patrol, Oh Yeah is a dedicated social enterprise music hub offering affordable rehearsal space, a live venue, music exhibition, recording studio, and song-writing room. 
Be sure to visit the NI Music Exhibition  (free) charting the history of Northern Ireland's music from folk to Snow Patrol, featuring Van Morrison, The Undertones, Stiff Little Fingers, and Gary Moore. A must for music fans! 
Consider hopping onboard the Belfast Music Tour Bus for a 2-hour journey across Belfast that reveals the music, the artists and the landscape that have brought character to our city. Rated 6th in the top 10 music tourism destination tours in the UK. Check details and rates at  
Seedhead Arts | Street Art Tour
Every Sunday at noon, join a gently paced, two-hour walk around the ever-changing face of Belfast exploring the symbolism behind diverse street art and the shared spaces where people of all backgrounds co-exist in this vibrant city.  
BIAF Tip:
Check out Oh Yeah Music Centre's café. Spot local and rising music talent
If your diary coincides with a Seedhead Arts Street Art Tour, don't think about it, just do it! 
Dinner & Entertainment
For dining out, the following options get the BIAF vote.
Hadskis – 
the best of European cuisine using Northern Irish produce, served at the kitchen counter or in the wonderful dining room looking onto Commercial Court. After dinner, skip across the cobbles to The Duke of York and make sure to check out Murals Square.
Coppi | Italian
Italian cuisine using the best of local seasonal produce. From cicchetti (a Venetian-style tapas) to lavish dinners with all the trimmings. Contemporary  décor with warm, moody lighting. Located on Saint Anne's Square.
Black Box | beer, pizza & entertainment
A home for live music, theatre, literature, comedy, film, visual art, science, circus, cabaret. Check out the busy performance schedule. The Green Room serves cracking craft beers, along with homemade pizzas, coffees, and desserts. 
For drinks afterwards, you really are spoiled for choice in Belfast's Cathedral Quarter, check out ideas in Drinks section.
Day 2: Hidden gems and independents 
Morning
Head for Áras Mhic Reachtain
Located on the Antrim Road in the North of the city, this not-for-profit organisation promotes the Irish language through education, culture and the arts. A dynamic programme facilitates music concerts, dramas, lectures, debates, book, and CD launches, singing and drama workshops, art workshops, youth training, Irish classes, and the McCracken Summer School – all through the medium of Irish. 
Afterwards, travel southwards from Áras Mhic Reachtain to the Golden Thread Gallery. Located on the fringes of Cathedral Quarter, this contemporary visual art gallery focuses on exploring recent histories and re-imagined futures, offering major exhibitions by internationally acclaimed artists in its main galleries and showcasing emerging local artists in its Project Space.
Within walking distance south west of the Golden Thread Gallery find one of Belfast's newest live music venues, the Telegraph Building. A 19th century warehouse that once served as the Belfast Telegraph's printing press. 
Lunch 
Grab lunch at Mumbai 27 
Located in a listed building, this Indian restaurant serves excellent Indian cuisine using only fresh and locally sourced ingredients where possible.
Afternoon
Time for some retail therapy
Explore some stores that champion Northern Ireland's leading arts and crafts professionals. The BIAF shout out goes to
Craft NI Gallery: A champion of Northern Ireland's many talented design-makers, discover unique pieces from jewellery, ceramics and textiles to homewares, gifts, and cards.
Born and Bred: So much more than a shop! On a mission to help artists thrive while making art accessible, Born and Bred showcases high quality Belfast designs. Meet artists at work in studio spaces while discovering clothing, jewellery, prints, homewares, cards, and candles in a beautiful space on South Ann Street.
Dinner & entertainment
For dinner, consider
American style diner with a nod to the days of 1920's Prohibition, Bootleggers offers casual dining on a first-come first served basis. A short distance from Born & Bred. Expect loaded burgers, taco's and their famous chicken wings, accompanied by local and American craft beers and cocktails. 
Or 
A stone's throw from City Hall is The Garrick. Retaining its Victorian charm in the front bar, with a relaxed back bar and restaurant, The Garrick is a hidden gem. It hosts regular DJ nights and live music and screens most of the top sporting fixtures.
A short distance south of City Hall, find The Limelight; a no-frills nightclub and live music venue that has staged rock and indie greats since the 1980s. see What's on for details
If you are a fan of craft beer, check out Boundary Brewery. Their Tap Room sessions usually take place on Fridays 4-11pm and Saturdays 2-11pm – check out in advance. This independent cooperative brewery specialises in modern American and traditional Belgian beers and is based in the site of a former linen spinning mill in East Belfast. Oh and there'll be food trucks on site too!
Day 3: Dive into Victorian Belfast
Morning
Whether you are a BIG book fan, or just a lover of curious places, do not miss a morning browse in No Alibis bookstore.  A veritable Aladdin's cave for all ages with mystery fiction a speciality! This iconic Belfast store stocks Irish literature, historical, political and humanities titles. 
Time inevitably disappears at No Alibis, but if you find yourself with some to spare stroll through  Queen's University to feel the buzz of the academic campus at Queen's University that brings such vibrancy to Belfast City. Learn about its history and illustrious alumni, including the Nobel Prize recipient Seamus Heaney.
While there visit the Naughton Gallery at Queens in the historic Lanyon Building with annual exhibitions featuring work from the University's collection, touring exhibitions and shows by both local and international artists. 
Stroll over to the Harty Room. With an impressive hammerbeam vaulted roof and warm acoustic, the Harty Room is within the music building of Queen's University and hosts regular lunchtime recitals and evening concerts. 
BIAF Tip:
Check out the programme for  Harty room recitals. 
Lunch & Head Space 
Grab lunch at one of the on-campus cafes or head for The French Village on Botanic Avenue, which is a great spot for breakfast, brunch, lunch or dinner.
Looking for headspace? Take time out at the Victorian  Botanic Gardens. 
Afternoon & Evening
Catch an indie movie at Queens Film Theatre An intimate cinema that for more than 50 years has championed the best of film from around the world in a unique cultural venue. 
Dinner & Drinks 
Molly's Yard
Modern Irish cuisine served in a compact courtyard restaurant that is a converted Victorian stable. The site for Belfast's first microbrewery with an interesting drinks list featuring Belfast Blonde and Molly's Chocolate Stout. Chill out in the laid-back bistro downstairs or enjoy rustic elegance in the upstairs restaurant. 
Bo Tree Thai
The best Thai kitchen in the city serving authentic Asian cuisine. Bo Tree is BYO so be sure to stop off at a local Off Licence before you visit. The Pad Thai is just delicious as are the various curries and barbecue pork and prawn specials, plus to finish, the mango rice is out of this world.
Laverys Belfast
At the heart of the city's social life for almost 100 years, Laverys is a lively entertainment venue with the charm of a traditional Irish pub. Lots to do here with four bars, two roof gardens, a street-level beer garden and Northern Ireland's largest pool room. Both drinks and food are served. 
Day 4: Belfast City and The Gaeltacht Quarter
Morning
If you miss Seedhead Arts Street Art Tour on Sundays, why not consider a self-guided stroll? Look up and around as you walk from street to street finding works of art that bring the cityscape alive with colour.  Check out the https://visitbelfast.com/article/virtual-street-art-tour/

Next up is a visit to The James Connolly Visitor Centre. Located only yards from where Connolly lived on the Falls Road, Áras Uí Chonghaile is a modern, inspirational, visitor centre exploring the story of James Connolly. Don't miss the library on the first floor.
Afterwards, Check out a BIAF favourite & festival partner: An Chultúrlann. A bustling centre on the Falls Road with a packed programme of traditional Irish and contemporary music sessions, poetry readings, céilís, concerts, workshops.
BIAF Tips:
Don't miss the Irish language and Irish interest book shop. 
Check out the innovative programme content to find options of interest to you.
Listen out or join in with locals speaking the Irish language
If you have spare time, visit the Victorian-era Crumlin Road Gaol 
Lunch
Take it easy and by having lunch on site at An Chultúrlann in Bia:
Good to know: 
Bia is on site, serving hearty food, teas, and coffees in relaxed surroundings. 
If you do not have your own transport, you can grab a taxi or a bus to reach West Belfast
Afternoon
Stroll onwards (approx. 30 minutes) or take a bus to Crescent Arts Centre 
A vibrant community arts centre and cultural hub leading the way in artistic development and entertainment where everyone can experience the power of the arts and develop their creativity. A programme of live events and exhibitions providing opportunities for people to meet, be inspired, experience and participate in a wide range of art forms.
BIAF Tip:
Be sure to check out the programme schedule in advance.
Relax in the airy café
Dinner & Entertainment
For pub grub and entertainment BIAF recommends
The Crown or 
The Empire Belfast
The Crown | a piece of Belfast history
Traditional pub dating back to 1826, now owned by the National Trust. Known for its eclectic range of real ales and its hearty classic pub food, enjoy the lively Belfast buzz, or choose to have a quiet moment in a comfy snug!
The Empire Belfast | an iconic music hall
Three floors of bars and music, including blues, rock, jazz, traditional Irish acts, and comedy. Informal dining and full bar available.
BIAF Tip: Check out the programming at The Empire Belfast. Grab a bite to eat and attend a gig. 
Day 5: Belfast Your Way
So much choice 
By now you will know that Belfast's has so much to offer, you could stay for days and days. Today, all decisions are yours… 
You could walk to Belfast Castle and take in the Cave Hill walk with stunning views.  
Go on a walking or biking adventure in Black Mountain that rises more than 1,275 feet (389 metres) above Belfast city. 
Take time to simply wander and catch street performers. 
If it's open, take in some live performances by Belfast's best indie artists at St. George's Market. While there, sample the city's legendary artisan food produce.
Good to know: 
St. George's market opens Friday, Saturday, and Sunday
The market is Belfast's last surviving covered Victorian market; originally built between 1890 and 1896
It is located on May Street in the city centre, close to the River Lagan and Waterfront Hall
BIAF Tips:
Friday variety market:  around 248 market stalls selling everything from fish to zips and from antiques to fresh vegetables! 
Saturday city food, craft, and garden market:  highlighting the BEST of Belfast's artisan food and crafts. 
Sunday food, craft, and antique market:  food remains a highlight with Belfast's craft and art producers taking centre stage 
Integrate the BELFAST INTERNATIONAL ARTS FESTIVAL programme with your INDIE Belfast adventures. 
Tell the world about Belfast! 
VISIT AND come back