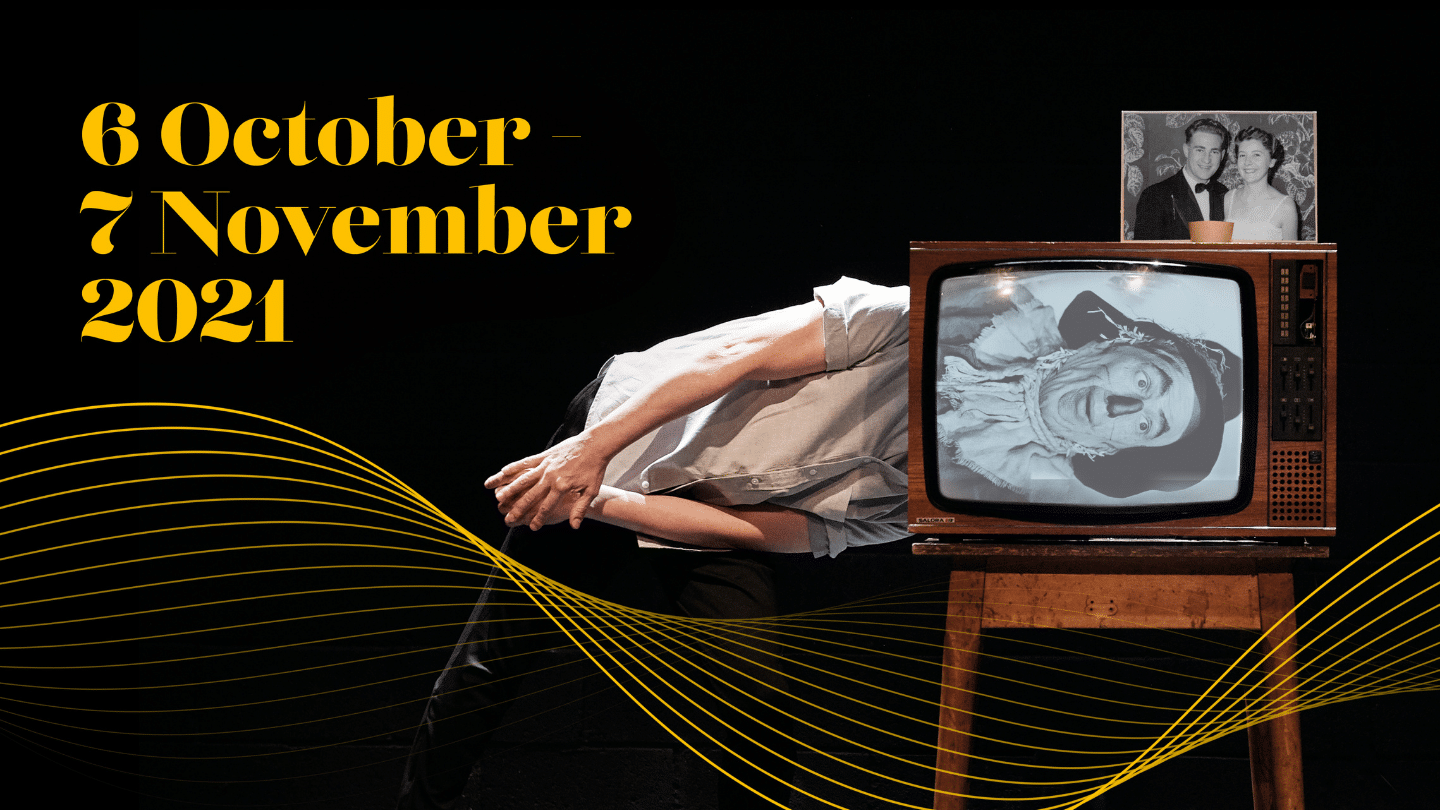 Download the Festival At A Glance Guide 2021
Keep track of the 2021 Belfast international Arts Festival with our downloadable PDF of our extensive At A Glance wall chart and Highlights brochure.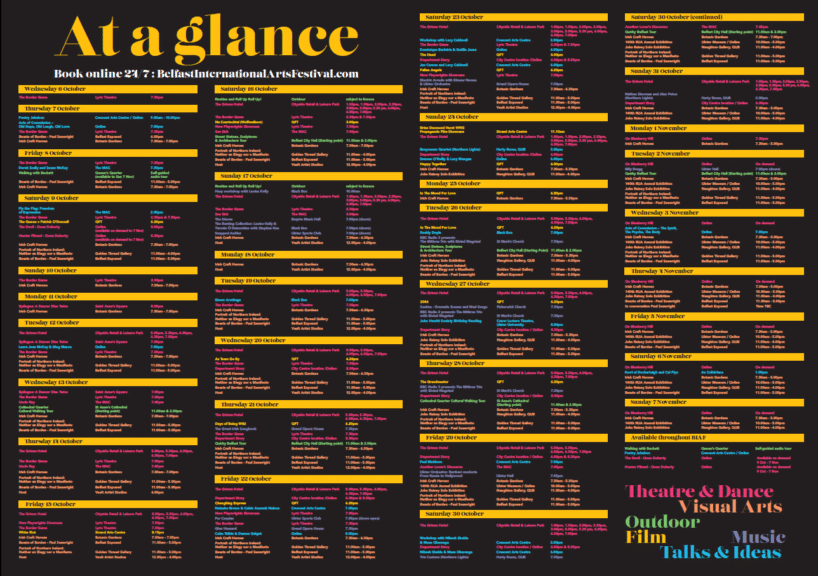 Programme Changes
Note there is a mistake in the At a Glance guide and this event is happening on Thursday 28 October.
Due to operational reasons, the location for Epilogue has changed to an indoor venue, Flax Art Studios, Havelock House (former UTV premises) on Ormeau Road.
As a result there has now been additional performances added at 1.00pm on 12 & 13 October.
Due to complications arising out of the pandemic, Irish Craft Heroes exhibition in Belfast is rescheduled to Summer 2022 (subject to licence). As a result we are looking forward to welcoming the exhibition in grand fashion as part of our landmark 60th anniversary celebrations next year!
As BBC Shows & Tours are still limited at this time, our annual BBC Radio 3 partnership concerts will now be broadcast only. You can enjoy them in the Lunchtime Concert programme from 30th November – 3rd December 2021.
Due to ongoing restrictions on live music events in ROI and NI The Staves's Good Woman Tour has unfortunately been rescheduled to March 2022. Their appearance in Belfast in The Belfast Empire will now take place on Friday 25 March, 2022.
Due to ongoing complications with covid restrictions the Belfast show by Far Caspian on 22 October has been moved to Empire Music Hall on the same date, now as a fully seated event. The show had sold out at the original reduced capacity in Ulster Sports Club. Existing tickets remain valid for the new venue.
This event will now take place at 4.30pm on Sunday 24 October.
Unfortunately due to complications arising out of the pandemic, we are rescheduling Another Lover's Discourse by Riham Isaac to March 2022, in the Upstairs Theatre at the MAC:
Sat 26 March at 7pm, followed by post-show discussion
Sun 27 March at 3pm
We are pleased to confirm that Simon Armitage will now appear on Wednesday 4 May 2022 at 7pm in the Black Box. Please note the venue will now be operating unreserved seating on a full capacity basis.