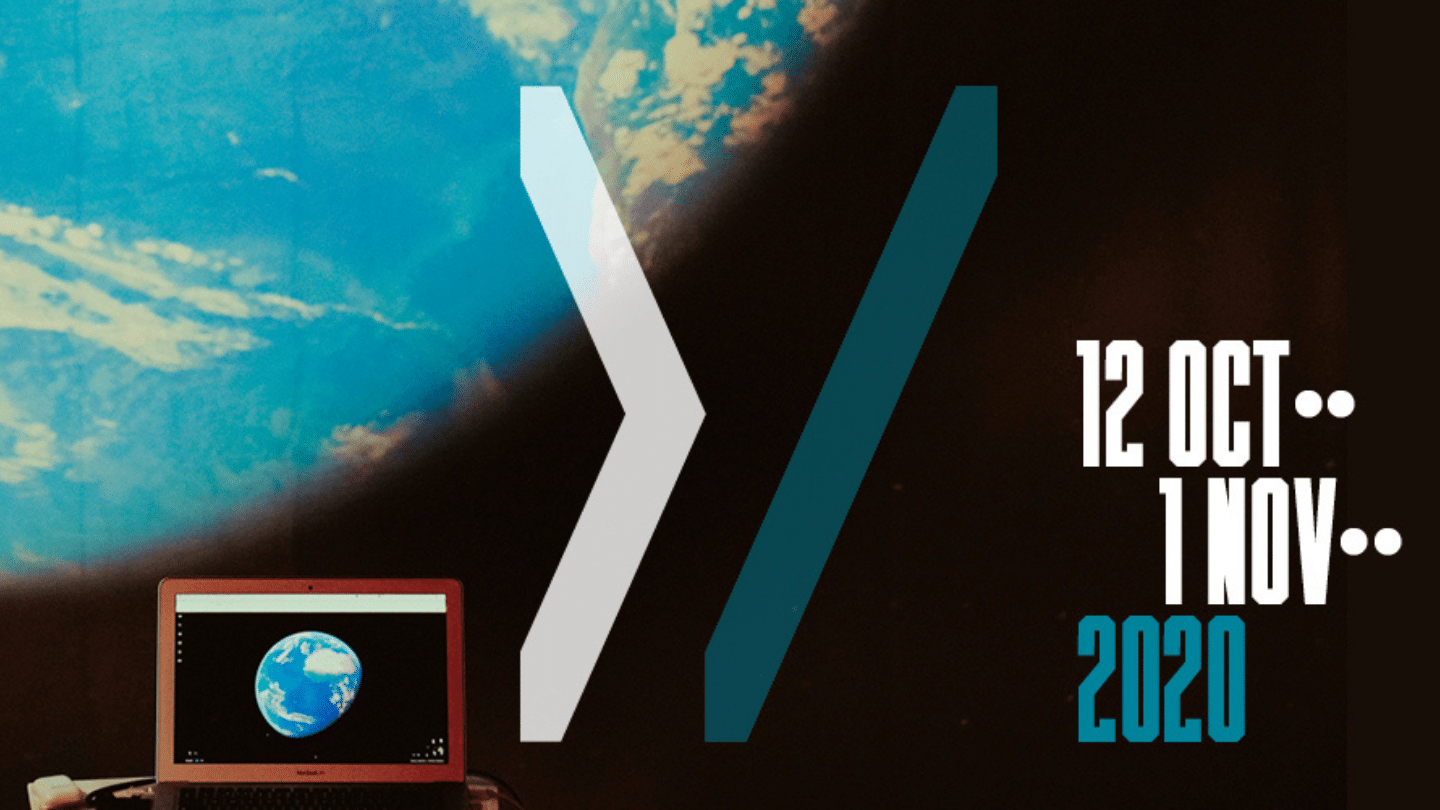 Belfast International Arts Festival announces series of audio described and captioned digital events
To support additional needs within the community and improve accessibility to the arts in these unique times, Belfast International Arts Festival (BIAF), supported by Halifax Foundation for Northern Ireland, will present a selection of events from our 2020 programme with audio description and captioning.
In programming a largely digital festival, BIAF, alongside arts and cultural organisations across the creative industries, has responded creatively to the challenges brought about by the Coronavirus pandemic in an effort to make its programme more accessible to the public than ever before.
An important part of improving accessibility to the arts in these times is considering audiences with additional needs, explains Collette Mackin, Development Manager at BIAF.
"With so much content moving online, we wanted to improve access to the arts by incorporating audio descriptions and captioning where possible. Audio descriptions and captioning improves access to the programme and improves the experience for our audience members with additional needs."
Audio descriptions for visually impaired or blind audience members will offer verbal commentary on the visual cues and elements for the two-part Madrigals at the Museum event by Sestina Music which showcases the extraordinary Madrigals of Claudio Monteverdi. Recorded in the spectacular setting of the Ulster Museum, these performances will present this glorious music within a wider artistic context, showcasing the stunning spaces and diverse collections of the museum.
Several of BIAF's Talks & Ideas events are closed captioned, enabling access for D/deaf, hard of hearing audience members and those who may not have English as a first language. Captioned events include discussions with:
These last two talks were kindly captioned by Hugh Odling-Smee, who upon learning of the activity supported by Halifax Foundation of Northern Ireland, offered to lend his services.
A further opportunity to include more accessible content was kindly offered by Cahoots NI, who have produced a resource pack which includes narrative details and guidance for parents with visually impaired children. This will be made available for Cahoots NI's upcoming production, The University of Wonder & Imagination, which promises to be a fun-filled, immersive theatrical experience for families, and will be broadcast from an extensive, purpose-built set where magic and illusion have no boundaries.
In addition, the Scholastique Mukasonga and Nina Bouraoui discussion hosted by Mathias Rambaud, will be in French with English subtitles, kindly provided by the Institut français du Royaume-Uni. The films One Day Pina Asked… and Si C'était de l'amour will also have English subtitles.