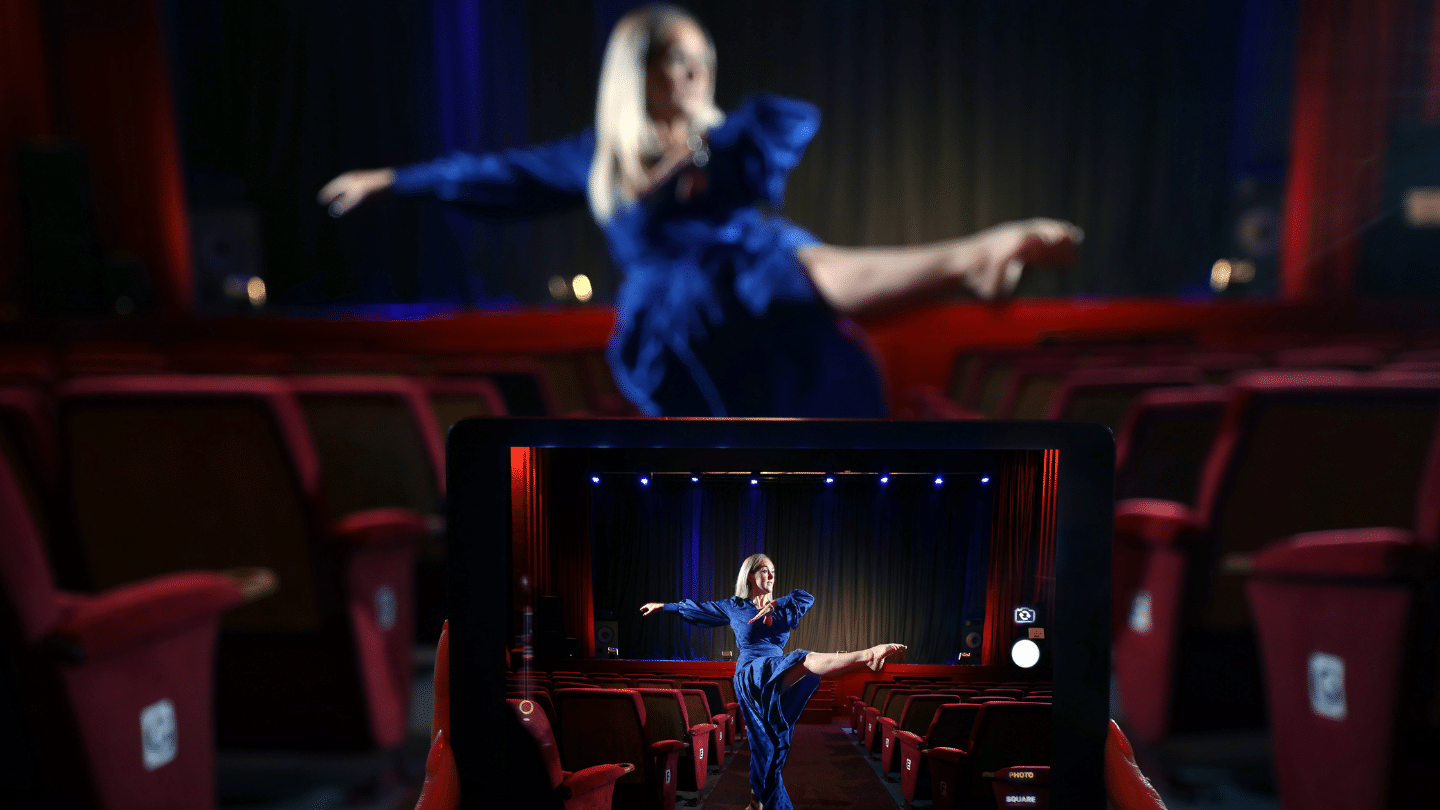 The 58th annual Belfast International Arts Festival opens
Today, Monday 12th October, marks the official opening of the 58th annual Belfast International Arts Festival (BIAF).
As Northern Ireland's leading contemporary arts festival, BIAF boasts an imaginative and inspirational programme of events curated for the unique times we live in.
Running until Sunday 1st November, the line-up includes a wide range of events from the world of film, music, theatre, dance, visual art, and a dedicated Talks & Ideas strand featuring local, national and international authors, poets and broadcasters.
This year, the majority of the programme will be hosted online – and for free – with a select number of live and in-person* events, exhibitions and screenings taking place at venues including the QFT (Queen's Film Theatre), Strand Arts Centre, Naughton Gallery, Ulster Museum and C.S. Lewis Square.
Continuing the festival's history of programming ground-breaking theatre in the city, BIAF this year will host three innovative digital theatrical productions by local and international companies.
Festival Director Richard Wakely said: "In recent months, due to the restrictions facing the arts and cultural sectors, theatre companies – and indeed artists and innovators from right across the creative industries – have adapted their storytelling efforts to leverage technology and to showcase world-leading theatre remotely.
"Importantly, these productions are interactive, not passive. With that comes another layer of complexity in delivering a seamless production that is directed remotely. It also demonstrates how much the storytelling medium has progressed in a relatively short space of time."
The festival will open with the premiere of a new online and interactive theatrical production of Macbeth by the Portstewart-based Big Telly Theatre Company, a world leader in live digital theatre. Opening first to secondary schools before being available to the general public from Wednesday 14 to Saturday 17 October, this imaginative reboot of Shakespeare's timeless, blood-soaked tale is performed live on Zoom and loaded with technology for a fully immersive experience.
Next week, Portuguese theatre maker and performer Pedro Penim's will present DOING IT. This livestreamed event, dubbed a lecture-performance, will take the audience on a virtual journey across Pedro's 'island collection', learning about these hidden places, exploring themes of isolation, and discussing his secret obsession with our planet's most remote islands.
A must for families and budding magicians, leading children's theatre company Cahoots NI are opening The University of Wonder & Imagination. It promises to be a fun-filled, immersive theatrical experience for families, and will be broadcast from an extensive, purpose-built set where magic and illusion have no boundaries.
BIAF has secured the world premiere of Call Nina! (Tuesday 27th October), a behind the scenes documentary filmed during the recent tour of Josette Bushell Mingo's compelling and provocative stage work, Nina – A Story of Me and Nina Simone. Audiences will recall Josette's astonishing performances at The MAC during BIAF18 and are now invited to join Josette behind the scenes, on stage, and in rehearsals for her productions, mentoring and enabling younger talents and promoting the need for greater cultural diversity in society.
Singing Struggle and Agreement, which was originally set to take place at St Anne's Cathedral, will be broadcast online this Wednesday 14th October at 7.30pm. The choral interpretation of The Belfast Agreement, which sees its Northern Irish and Irish premiere at the festival, was written by Clare Salters, a former civil servant who worked in the Northern Ireland office during the negotiations of the landmark agreement. Woven between the musical programme, which will also feature songs of struggle from across the world, an expert panel will bring insights from those inside the talks process, as well as comment from those feverishly reporting developments outside the room where it happened.
A special series of art films focusing on contemporary dance includes leading NI dancer and choreographer Oona Doherty in conversation with Italian filmmaker Luca Truffarelli (Sunday 18 October), discussing their relationship as artists and their several collaborations, accompanied by film extracts.
On Wednesday 28 October, Conor Mitchell's exceptional Belfast Ensemble will premiere Septet (For Four), a video performance artwork created to mark the 250th birthday of Beethoven. Fresh after the success of their genre-busting Abomination – A DUP Opera, this is one not to miss.
As part of Belfast Music Society's centenary celebrations, BIAF will host and broadcast a series of exclusive recitals and concerts, featuring renowned Irish pianist John O'Conor, Derry cellist Kim Vaughan; Ben McAteer, first winner of NI Opera's Festival of Voice competition; Piatti Quartet, one of NI's most successful young professional ensembles; and the Ulster Orchestra Chamber Ensemble.
The BIAF20 Talks and Ideas programme brings together the best of contemporary fiction in both established names, such as Sebastian Barry and Sarah Moss, and the newer voices of Daisy Johnson and Bryan Washington. It also provides a platform to discuss how the political meets the personal, with Stuart Maconie and Jenni Murray; explores the feminist movement with Helen Lewis and Lennie Goodings; and hosts essential discussion on race, prejudice and equality with Kevin Maxwell and Nazir Afzal. Closing BIAF is a live-streamed discussion by two British-American experts on US history, civil rights and politics, Sarah Churchwell and Michell Chresfield, hosted by The Irish Times' Fintan O'Toole, who will discuss how the history of white nationalism in American politics has led us to this point, and what's at stake when US voters go to the polls.
Recognising the challenges faced by the arts sector and by audiences amid this pandemic, most BIAF20 events are free of charge. Audiences are encouraged to make a donation when booking tickets. Thanks to support from Halifax Foundation for Northern Ireland, BIAF is delighted to be able to offer a select number of audio-described and captioned performances, widening accessibility for audiences.
BIAF's principal funder is the Arts Council of Northern Ireland and is also supported by Belfast City Council, Department for Communities, British Council, the Government of Ireland's Department of Foreign Affairs, Tourism Northern Ireland, Belfast Harbour and a range of project funders and sponsors.
For more information about #BIAF20 and to book tickets, go to belfastinternationalartsfestival.com.
*Please note, these events are subject to public health guidelines and may operate at a reduced capacity. Please see individual event listings for more information about social distancing measures and face covering requirements.