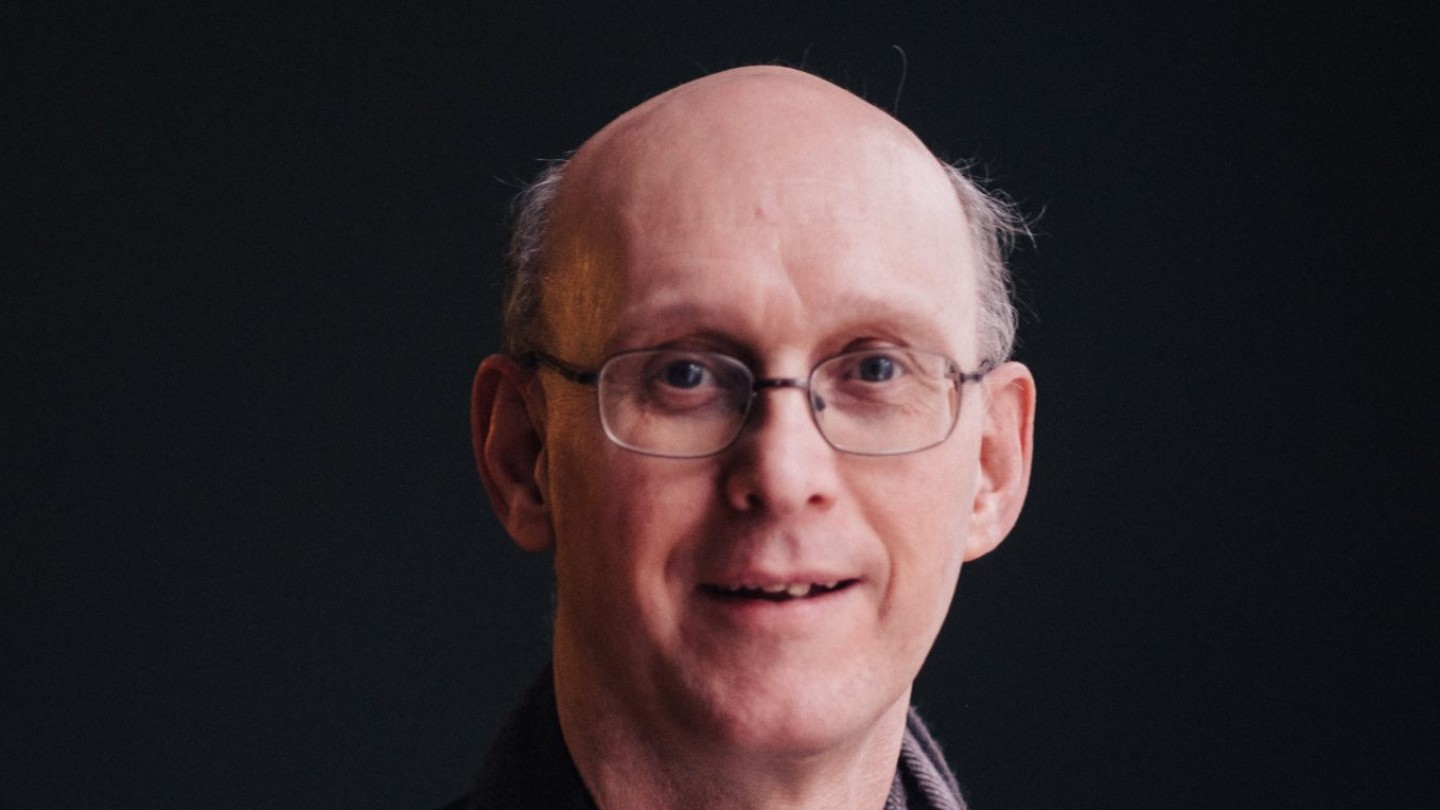 Director's Introduction 2021
Welcome and indeed, welcome back to Belfast International Arts Festival, which this year will take place in person and online from 6 October through to 7 November. We are working with our partners across the city to deliver a safe and accessible Festival where our audiences and artists can come together to celebrate and discover new work, and each other.
At the centre of this year's programme is a series of special concerts at The Grand Opera House including Glen Hansard, and the Ulster Orchestra with special guest, Eímear Noone (the first woman to conduct the orchestra at the Oscars). Encapsulating the spirit of togetherness, is a joyous celebration of traditional and folk music from across the island; The Great Irish Songbook, featuring Dervish and a host of special guests.
And whilst travel restrictions have prevented us from presenting our usual full array of international events, we are nevertheless delighted to welcome artists from across the world. To mark the forthcoming COP26, the UN Climate Change Conference in Glasgow, Canada's The Theatre Centre bring Sea Sick, their critically acclaimed production about the state of the global ocean, written and performed by Alanna Mitchell, to the MAC. In this powerful story, Mitchell uses science and wit to tell us about her journey to the bottom of the ocean, the demons she discovered there, and her hope for the future. Also, at The MAC and specially commissioned for the 2021 Belfast International Arts Festival, Another Lover's Discourse is a solo theatre show created and performed by Palestinian performance artist, Riham Isaac that seeks to encourage a more open conversation about how we understand romantic relationships.
Our programme to enhance cultural relations across the Irish border continues unabated  with a new stage work from CoisCéim Dance Theatre; Irish language films at the QFT such as The Queen v Patrick O'Donnell and Wolfwalkers/Na Conriochtaí; a shared programme of digital and live literary conversations and performances with Westival (Westport's annual arts festival); Irish Craft Heroes, an outdoor exhibition in Botanic Gardens, and a very special concert unearthing stories from the 1792 Belfast Harp Festival with new versions of music from that event from harpist Laoise Kelly (TG4 Musician of the Year 2020) and acclaimed Monaghan uilleann piper, Tiarnán Ó Duinnchinn, aided and abetted by actor, Stephen Rea.
Local artists working in site specific contexts feature strongly throughout this year's programme with for example, a new outdoor projection work in St Anne's Square called Epilogue: A Dancer Dies Twice from Maiden Voyage Dance, created by Festival Artist in Residence, Eileen McClory; Big Telly's hybrid in person and online Department Story based in the city centre and Cahoots NI's mysterious and of course, magical The Grimm Hotel inspired by the much loved 'Grimm's Fairy Tales' and based at Cityside Retail & Leisure Park. The Festival opens on 6th October at the Lyric Theatre with The Border Game, a major new play from award-winning writers Michael Patrick & Oisín Kearney and Irish Times Theatre Award-winning director Emma Jordan in a co-production between the Lyric and Prime Cut Productions. The Lyric has created a fourth edition of its popular New Playwrights Showcase of rehearsed readings highlighting the exceptional talents of new and up-and-coming Northern Irish writers. Paul Seawright's latest and very moving exhibition of photographs exploring the continuing legacy of the Rwandan genocide – Beasts of Burden – is hosted at Belfast Exposed, John Rainey has a solo exhibition exploring portals, post-internet worlds, and sculptural glitches at The Naughton Gallery and the Annual Exhibition from The Royal Ulster Academy of Arts returns to the Ulster Museum for its 140th edition. The Strand Arts Centre will screen a brief retrospective of works by local filmmaker, Brian Desmond Hurst alongside a very special screening of White Riot including a discussion with director/writer Rubika Shah and writer/producer Ed Gibbs exploring how the Rock Against Racism movement united punk, ska, reggae and new wave against the National Front in the 1970s.
Embrace, our annual programme strand of events designed to promote both public engagement and professional development within the arts sector this year features a youth project exploring freedom of opinion and expression which itself is part of a UK wide programme called Fly The Flag, celebrating the values and principles of the Universal Declaration of Human Rights (UDHR) and all led by former Festival Artist in Residence, Oona Doherty. In addition, there are writing and music workshops and many free events for everyone to enjoy.
Finally, for those of you not yet ready to attend in person events or simply just wanting to enjoy arts events from the comfort of your own homes, we have a wonderful range of online screenings that will still allow you to experience the Festival. Whilst many of our literary conversations are being held "in person", you can enjoy online writers such as Ireland's Colm Tóibín, South Africa's Damon Galgut, Australia's Laura Jean McKay and Meg Mason and France's Dominique Barbéris and Gaëlle Josse all speaking about their latest books. Add to that, screenings of Oona Doherty's latest dance films The Devil and Hunter Filmed, Sebastian Barry's critical and popular hit play On Blueberry Hill and two major showcase events of new and innovative new works from poets of the North of Ireland called Acts of Commission 1 & 2 and you have no excuse but to jump right in and discover the best of art and culture from Northern Ireland and beyond.
We're very much looking forward to sharing this 2021 festival programme with you, so please do join us this autumn for the ultimate gathering of world class artists from home and abroad, and audiences seeking new voices and fresh perspectives, all delivered in a safe and accessible way!
 – Richard Wakely
Artistic Director and CEO
Belfast International Arts Festival